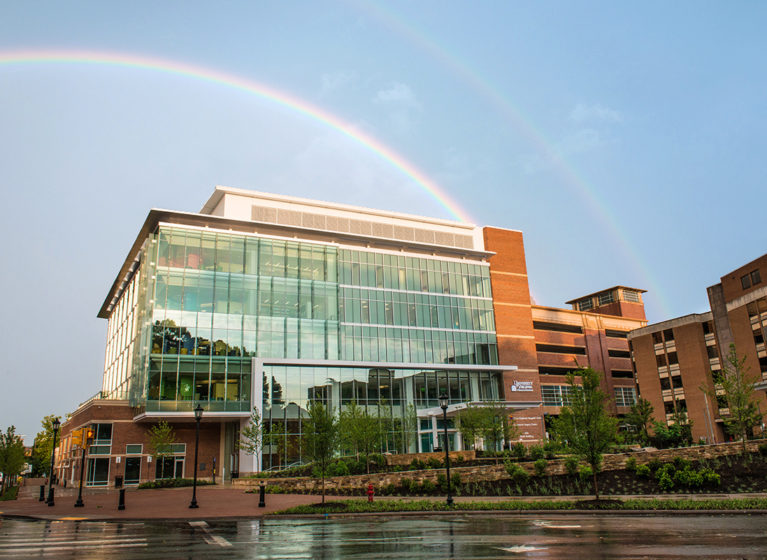 Not knowing what tomorrow holds can cause all sorts of anxiety. In my own life, I find that planning ahead can ease some of that uncertainty — whether writing down a to-do list or huddling with the leadership team to talk through our priorities.
Still, as we work to replenish, recharge and reconnect, it can be hard to start planning for the future when you don't know what new challenges today might bring. That was the difficulty we faced last fall when we launched the UVA Health Bridge Plan to transform our organization and prepare us for long-term strategic planning.
Today, nine months later, I'm so proud of all that we have accomplished through the Bridge Plan. And you should be proud, too. Because, thanks to your efforts, we faced up to some of our most pressing organizational challenges and can now start planning for our collective future.
Together, we started implementing innovative solutions that unite our efforts by breaking down silos, encouraging collaboration and teamwork, and creating consistency in our operations and processes. A more formal report about all of our accomplishments is coming soon. Still, to name just a few specific projects, we reimagined our service line structure, deployed tools to help standardize staffing plans for our inpatient nursing units, and better coordinated our supply chain functions to get clinicians the essential supplies they need faster. We've also introduced a more streamlined IT governance project request and tracking tool to develop more efficient and integrated solutions across our organization. Finally, a critical part of the Bridge Plan was renewing our commitment to quality and safety through excellence at the bedside and throughout all care settings. I encourage you to watch this excellent video from my colleagues Dr. Tracey Hoke, Veronica Brill, and Dr. Reid Adams about what this means for all of us going forward.
Changes like these improve our experience at work, allowing us to do our jobs better with less red tape and more collaboration. It allows our heartset, mindset and skillset to align to provide the best care possible. We can also eliminate waste that will allow us to further invest in our people and programs. And that's why it's so important for you to participate in One Future Together, our strategic planning process. What we choose to focus on as an organization across our four missions — patient care, research, education, and community/health equity — will not only benefit the work you do here at UVA Health but also multiply the impact we all have collectively on the Commonwealth and beyond.
So, let's make a plan together for a great future. Go to the newly launched One Future Together website and post a comment. Also, email the Strategic Planning Committee at [email protected] to let them know you would like to participate in an upcoming listening session.
As always, I'm listening, too. What would you like to hear about in future "Vision and Voice" posts? Share your thoughts via the "Be Heard" section of the blog. I can't wait to hear your ideas.
Take care and be well!
Wendy