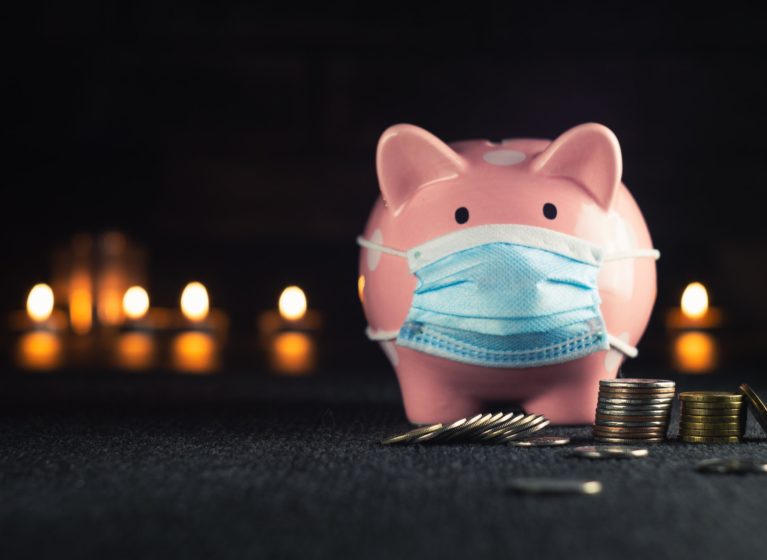 We've all heard the advice that we should regularly contribute to an emergency fund so that we're financially prepared for a rainy day. But what about when those rainy days have less to do with money and more to do with stress and anxiety? That's where contributing to a "resilience bank account" can really pay dividends, helping you improve your physical, mental, and emotional wellbeing.
Dr. Michael Maddaus, longtime professor of thoracic surgery at the University of Minnesota Medical School, coined the term "resilience bank account" as a metaphor for the reserves we all should build to deal with personal and professional stress, which can be particularly acute for those of us in healthcare. Dr. Maddaus has a riveting life story, which you can learn more about in this video feature from the PBS program NOVA. Suffice it to say, he knows a thing or two about developing the resilience and self-compassion to overcome personal hardship, develop mental clarity, and live a life of meaning.
Last year, he distilled his years of public speaking to healthcare professionals about preventing burnout into an excellent journal article in The Annals of Thoracic Surgery. He outlines six skills and habits that, when integrated into your daily routine, can make a world of difference when the going gets tough. They are:
Optimize sleep. Recognize that good sleep hygiene enhances productivity more than sacrificing sleep to work. Make sacrosanct a personal commitment to getting 7-9 hours every night.
Exercise regularly. Regular exercise improves your critical thinking, enhances your mental state, and decreases your stress level. Adopt an achievable personal exercise regimen that includes both aerobic and resistance training.
Meditate and practice mindfulness. Just 15 minutes a day can make a huge difference in your mental clarity. Try using one of the many great free meditation apps available for download on your smartphone to get started.
Express gratitude. It won't just make other people feel better; it'll help you too. Write thank-you letters, cards, and emails to let people know you appreciate them. Or better yet, tell them in person. Also, try keeping a journal listing what you're thankful for each day.
Practice self-compassion. When encountering personal failure or struggle, don't internalize self-criticism or engage in self-flagellation. In the same way you would help a friend, colleague, or loved one going through a tough time, give yourself love and compassion.
Connect to others. According to research, chronic emotional loneliness can have the same negative health impact as smoking 15 cigarettes a day. Actively socialize with your colleagues. Take time to have lunch with them. Ask them about their lives outside of work. When work is over, join an extracurricular social activity and build out a personal support network.
Dr. Maddaus' advice really resonates with me, especially after the extraordinary challenges of the past year and a half, during which no one at UVA Health has escaped the stressors or personal hardships of the pandemic. I know from meeting and talking with many of you that the demands of the pandemic have added further strain to your jobs, which in the world of healthcare were already tough. That's one of the reasons why I'm grateful that conversations about mental health are coming out of the shadows and into the mainstream in our profession.
I recently learned that Dr. Maddaus will soon be a visiting professor and guest of the Department of Surgery, at the request of Dr. Linda Martin from Thoracic Surgery as he has mentored her for more than 25 years since she was an intern under his leadership at the University of Minnesota. Dr. Maddaus will be giving combined surgery and anesthesia grand rounds about the "resilience bank account" on Wednesday, September 1, at 8 a.m. in the Pinn Hall Conference Center. Those team members outside of these departments are also invited to attend, as space allows.
Thanks to Dr. Martin for inviting Dr. Maddaus to UVA Health and spotlighting something we could all use a little more help with: taking better care of ourselves.
Take care and be well!
Wendy
PS— Check out the UVA Health Wisdom & Wellbeing Program for more classes, programs, and events. If you are in immediate need of counseling or mental health services, please call 434.243.2643 (FEAP).