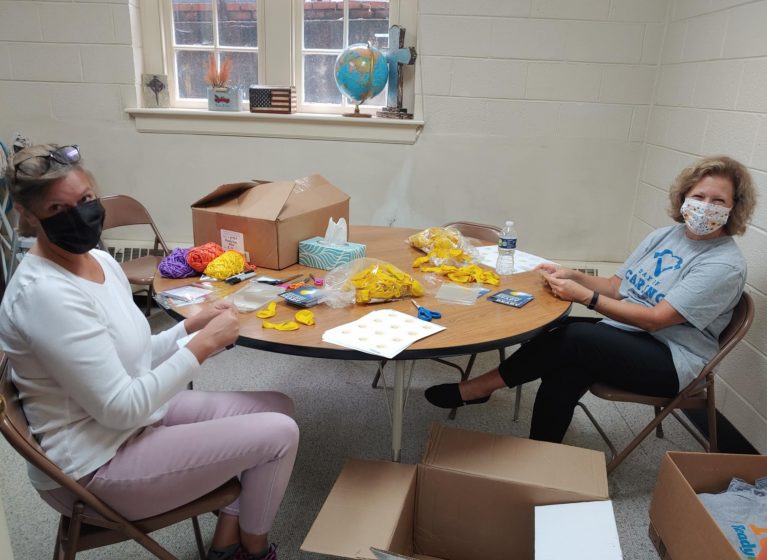 Every day at UVA Health, I see our team members' sacrifice, steadfast dedication, support of one another, our patients and families, and our broader community. And that extends well beyond our hospitals and clinics, too. Last week's 30th annual United Way Laurence E. Richardson Day of Caring is a perfect example.
About 1,300 volunteers from across Central Virginia — including around 800 from UVA — signed up to complete service projects for local schools and non-profit organizations. I'm proud to say that more than half of those from the University who signed up to volunteer were from UVA Health. (Thanks to Tracy Downs, Chief Diversity & Community Engagement Officer, and Ashley Noguera, Project Coordinator in the Nursing Governance Office, for helping coordinate our participation.) Giving back is part of who were are. We're members of a tight-knit local community, and we deliver hope by putting the needs of others above ourselves.
Resiliency is also part of who we are at UVA Health. And our team members who volunteered last Wednesday, amid a rainstorm, showed plenty of it. The rain ended up postponing several outdoor service projects, but not all. And some indoor projects required some shuffling to complete.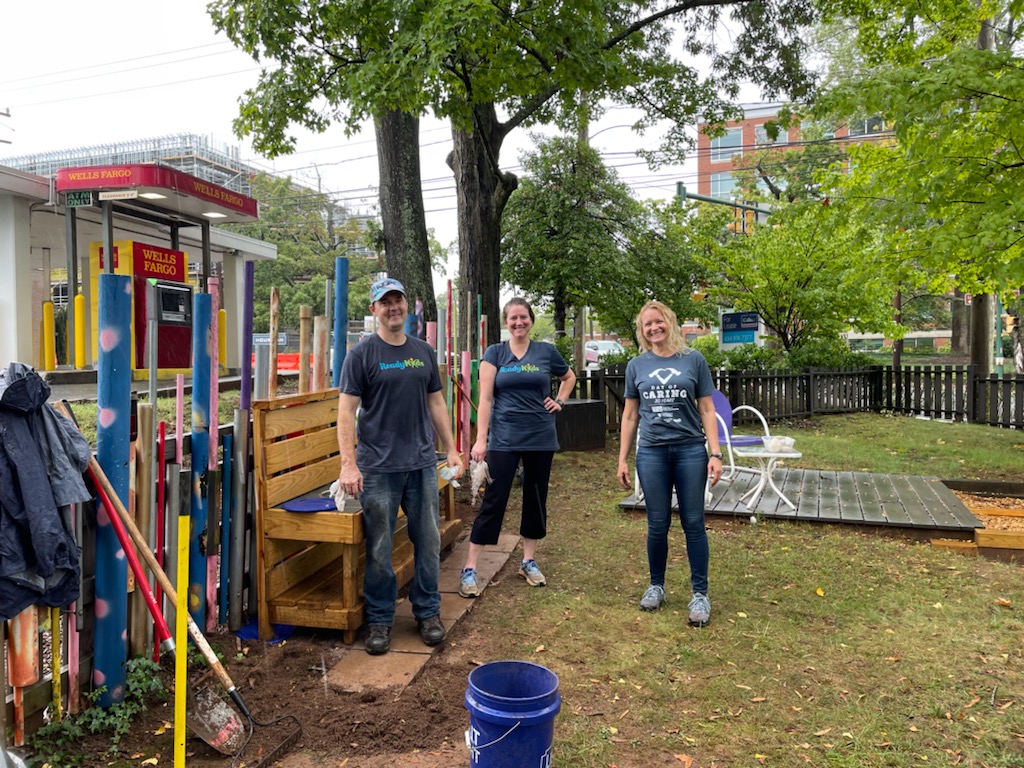 Take, for example, the work of the "Awesome UVA School of Nursing Team" made up of 20 faculty and staff members and assembled by Becky Bowers, who works in the school's information systems and facility management department. This team completed several projects for ReadyKids, a local non-profit that provides counseling, family support, and early learning opportunities. (Interestingly enough, it's one of Charlotteville's oldest non-profits and was founded in 1921 as the Children's Home, a residence for children orphaned by the Spanish flu epidemic.) Some team members worked through the rain to complete much-needed landscaping work at the organization's headquarters, while others shifted gear to support some of the team's other efforts that could be completed indoors after Becky secured space to work at her church. Among several projects for ReadyKids, the team prepared small school supply go-bags, craft kits, and stuffed donor letters.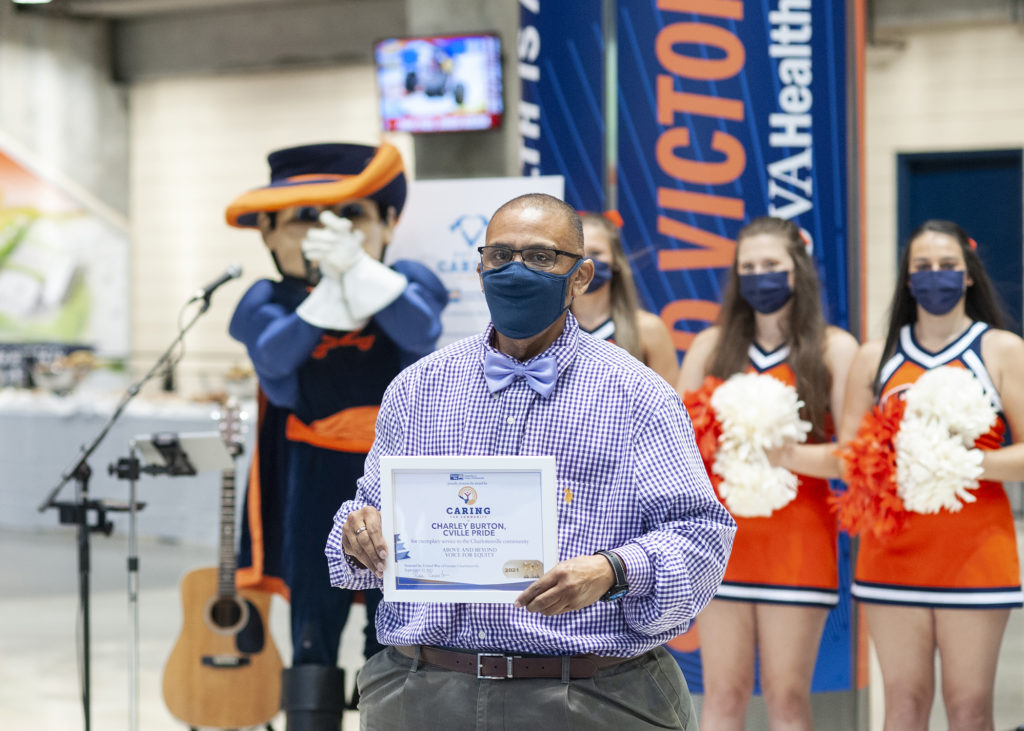 And it's not just our incredible team members who are giving back, our inspiring patients are as well. I had the pleasure of speaking at the kick-off breakfast on Day of Caring at John Paul Jones Arena. I was thrilled to see Charley Burton, board member of Cville Pride, accept the 2021 Caring for Community Award as the "Above and Beyond Voice for Equity." This spring, Charley, who receives gender health care at UVA, shared his patient story with us in a heartwarming video we shared at our May system-wide town hall. If you haven't seen it, I highly encourage you to take a look. He is an inspiring voice in our community, and I'm proud UVA Health is a part of his story.
So thank you to Charley, Becky and her School of Nursing team, and all those UVA Health team members who gave back on Day of Caring! I'm so grateful you're all part of our family.
Take care and be well!
Wendy