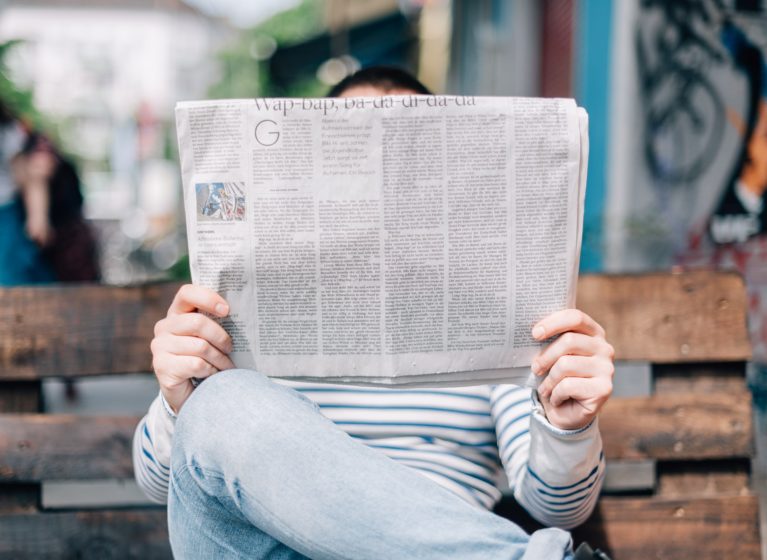 Close your eyes for a moment and imagine with me: It's 2030, and you see a headline in a major news outlet about UVA Health. What would you most like it to read? What would make you proud to work here? In a broad sense, that's what we're trying to identify in our ongoing strategic planning process. And that's why we need every one of our team members to help us dream big and chart "One Future Together."
We've already received a lot of really great answers to the dream headline question. (Some include seeing UVA Health as a top-ten academic health system, the best place to work in the field, or a national exemplar for addressing health equity in our community.) It'll be fun to put everyone's ideas together and figure out how to blend them all together. That melting pot of our collective hopes and dreams will tell us what we want to do and who we want to be moving forward. Then, of course, comes the work of identifying what we need to do to achieve those aspirations.
The headline question isn't the only one we're asking. Head on over to the "One Future Together" website or stop by one of the Be Heard suggestion boxes around the health system to see and respond to some of the other thought-provoking questions we have for you. And, just to break the ice, I'll answer one of them here:
What makes you proud to work at UVA Health? What makes us different/unique?
UVA Medical Center is the fifth academic medical center I've been at in my career. Whenever I'm asked what makes this place different and unique, I always say it's the people. And that might seem like a generic comment, but there's a lot to back that up. This was one of the most truly meaningful comments we received on our recent Joint Commission visit. Our surveyors told us that we really work together as a team, from the physicians to the nurses to support staff to the rest of the care team. In my experience, this just doesn't happen everywhere. Sometimes people may feel as if there are divides between different groups. Still, to give just one example, when a trauma patient comes through the door, we all pull together as a care team and put the patient first. And that extends beyond our hospitals and clinics, too. We're all members of a tight-knight local community. We're invested in volunteer organizations, churches, schools, our kids' sports teams, and so on. We're truly a world-class academic medical center team in a relatively small town. That's special, and the bonds we have with one another and our community are strong.
So now that I've given my answer, it's your turn to be heard! Watch this video interview with Dr. Craig Kent, CEO of UVA Health, and Jason Lineen, Chief Strategy Officer, to learn more about the strategic planning process. Then, to get more information, including how to participate, go to the "One Future Together" website. 
Take care and be well!
Wendy