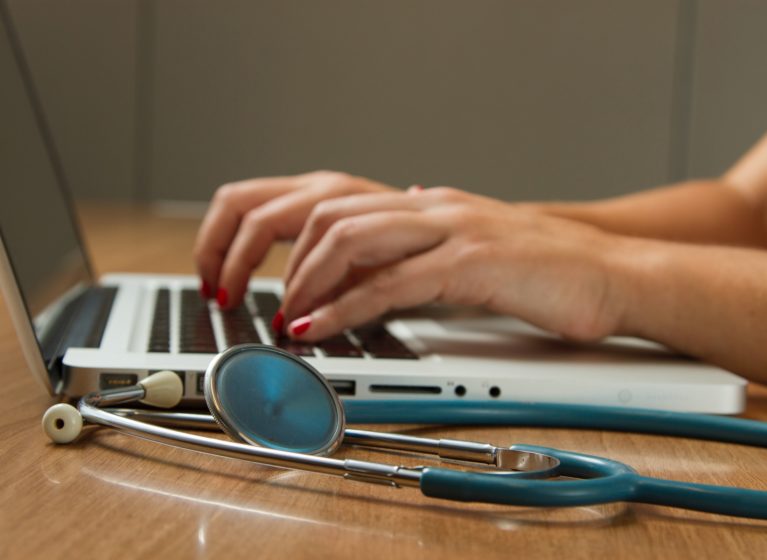 Most of the time, we breathe without thinking about it, not fully appreciating the effort our lungs make to expand and contract. But for our respiratory therapists — whose expertise in helping patients with an impaired ability to breathe has made them essential in responding to the demands of the pandemic — breathing freely is not something to take for granted.
Respiratory therapists work in many units across UVA Medical Center, taking care of those hospitalized with high needs, requiring all kinds of machines and equipment just to breathe. Earlier this year, Dr. Danny Theodore, Assistant Professor of Anesthesiology and Critical Care Medicine, shared with UVA Health Update just how essential the RT team has been in our fight against COVID-19.
"As an anesthesia intensivist working in the Special Pathogens Unit (SPU) since the day it opened, I have seen the dedication, selflessness, and unending commitment of our respiratory therapists," he said. "They have worked tirelessly in the SPU and throughout the hospital during this pandemic. They spend hours a day in COVID-19 patients' rooms and are constantly at risk of exposure while treating some of the most critically ill patients here at UVA."
In addition to COVID-19 patients, respiratory therapists also help young patients fight conditions like respiratory syncytial virus — read this recent Healthy Balance post featuring Dr. Debbie-Ann Shirley about the rise in RSV cases — or adults with the flu or chronic lung illnesses.
Through it all, what I find most inspiring about our respiratory therapists is the joy they find in making a difference in the lives of their patients. Check out the stories told by some of our RT team members in the recent issue of UVA HR News to see what I mean.
"The most rewarding part of our job is seeing a person who has been intubated for weeks, if not months, get out of bed for the first time, eat for the first time, walk for the first time — perhaps even speak for the first time, bringing their loved ones to tears, who thought they may never hear that person's voice again, or feel their presence beside them," said Laura Fails, an RT for heart patients. "The most rewarding part is when those weeks and months culminates in that person going home or to rehab to continue their path of recovery."
So please thank a respiratory therapist as you go about your work this week. It takes all of us working together as a team to provide the best care possible for our patients, and they've been extraordinary.
Take care and be well!
Wendy