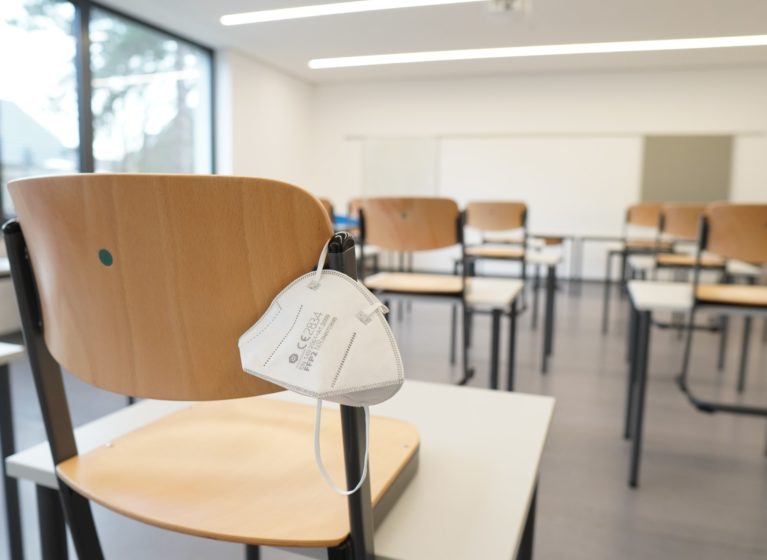 As the back-to-school season is in full swing across the country, it is a good time to address some of the questions and concerns that many parents have regarding the current state of COVID-19, the highly infectious Delta variant, and review key safety measures that parents can take to help protect children during the school year.
For the most current guidance, I've asked my esteemed colleague Dr. Debbie-Ann Shirley to provide advice and recommendations on three key frequently asked questions. Dr. Shirley is an MD, MPH, and a board-certified pediatrician in the UVA Department of Pediatrics and head of the UVA Division of Pediatric Infectious Disease and serves as the Medical Director of our COVID Clinic. She specializes in diagnosing and treating infections in children, with a special interest in global health.
Question 1:
Until there is an approved vaccine for children under 12 years of age, what measures can parents take to protect their unvaccinated children? Should they have different safety protocols for home and for indoor and outside play?
Dr. Shirley:
Parents want to keep their kids safe, especially with the surge in pediatric COVID cases we have experienced due to the highly contagious Delta variant. As we eagerly wait for a safe and effective COVID vaccine for children under the age of 12, several layers of protection can be put in place to help decrease the risk while in school and at play. These strategies include universal mask wearing, distancing, staying home when sick and vaccinating all those who are eligible. A recent study conducted in Arizona, where school started about a month earlier than here in Virginia, showed that schools without mask mandates were 3.5 times as likely to have COVID-19 outbreaks compared to schools that started the year with mask requirements. While a study of over 500 U.S. counties showed that in counties without school mask mandates, pediatric cases increased at a higher rate. These studies help demonstrate how school mask requirements serve as an important layer of protection for children. Kids should also wear a mask during indoor play and crowded outdoor activities.
Question 2:
Many children participate in after-school activities including sports and other creative outlets that necessitate close contact with others. Should school administrators mandate masks for extracurricular activities until a vaccine for children is approved and widely available?
Dr. Shirley:
After-school activities can help enrich learning and provide other important opportunities that support the educational, social, emotional, and physical growth of children. Some of these activities, such as certain sports, may carry additional risk of spread. Sports like golf, where kids are outdoors and can maintain social distancing, are a lower risk than sports such as football and wrestling that are indoors or involve close contact. School-sponsored activities should follow mask guidance and require masks for all indoor extracurricular activities, as well as those that involve crowded outdoor settings or sustained close contact with other people. Administrators can build in extra precautions to help decrease risk and each family can weigh these factors to determine the best activities for their child to participate in.
Question 3:
How important is it for parents with children under the age of 12 to be vaccinated? Can parent vaccinations stem the tide of rising infections in younger children?
Dr. Shirley:
It is so important for parents to be vaccinated against COVID. Children are better protected when their parents and the other adults around them are vaccinated - it works two ways. Vaccinated adults are ten times less likely to suffer severe disease from COVID than those that are unvaccinated. This means that parents will be better protected from severe disease and are less likely to be hospitalized if their child gets infected and brings the infection home. Vaccinated people are also much less likely to spread COVID infection to others than unvaccinated people, so this means that parents will be less likely to spread infection to their child at home.
Current vaccination recommendations and guidelines may vary as more information becomes available. The US Food and Drug Administration (FDA) is scheduled to meet on October 26, 2021 to discuss emergency use authorization of the COVID vaccine for children ages 5-11 years old. Stay tuned for future updates.
[Originally posted on September 29, 2021, on LinkedIn.]