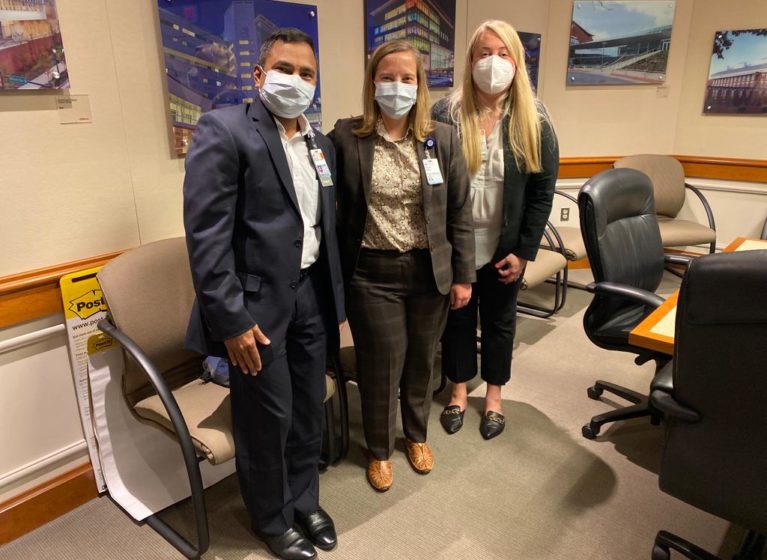 Healing happens daily in our hospital — often physical healing, but also spiritual and emotional healing. One of the best parts of my work is engaging with our teams and learning about the many ways they each contribute to care delivery here at UVA Health. This week, I would like to introduce you to our chaplains, a small-but-mighty part of the care team who are specially trained to help patients, families, and team members navigate the spiritual and religious elements of the healthcare experience. They cover every corner of the medical center, crossing all areas, and provide exceptional care in times of the greatest need. These trusted care professionals provide healing, counseling, and comfort to patients, families, and team members alike; building strong relationships and contributing to the clinical team as valued partners.
At last month's Be Heard Breakfast, a monthly conversation with colleagues from across the Medical Center, we had an opportunity to hear more about Chaplaincy Services and Pastoral Education at UVA Medical Center from two resident chaplains. A recent example of their amazing work occurred in response to a complex patient code event. The on-call Chaplaincy resident partnered with nursing leadership to provide care to team members who were confronting a stressful and distressing series of events. The resident assessed the family's needs in collaboration with the social work team). A seamless hand-off of care was conducted by alerting the chaplain on call before the end of shift and informing the oncoming Chaplaincy resident of the situation, who was then able to provide spiritual care for the family when their loved one passed away. The resident also provided comfort to our unit teams and the neighboring patient in their time of need. After the weekend, the chaplaincy manager collaborated with the Faculty and Employee Assistance Program (FEAP) to ensure our team members received continued care and support.
This is a good example of the team atmosphere at UVA Health. Whether caring for patients or providing spiritual guidance, we all play a part in taking care of one another. Thank you to our chaplains for the many ways they support the spiritual health of our patients and teams across all faiths. Here's a link to their many services, should you ever need to call on them — they are always ready to serve!
Take care and be well,
Wendy
PS: All are welcome to join a Be Heard Breakfast and share your thoughts and experiences with me. Here's a link to the sign-up page.