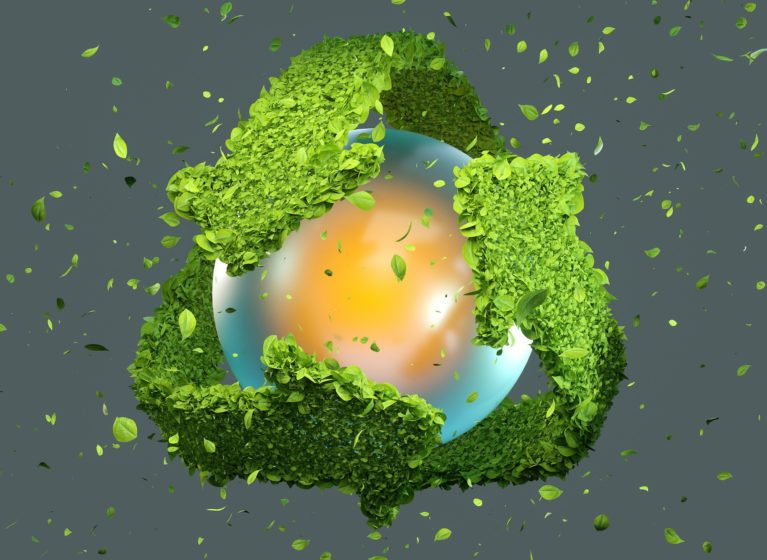 At UVA Health, providing the highest quality and safest care to our patients is central to who we are. We are trained to care for others. It's what we do. And, as a hospital, respecting the Earth is interconnected with our goals.
Sara Hoffman, Quality Analyst and Education Coordinator for Blood Bank and Transfusion Medicine Services, recently reminded me how sustainability ties into the mission of UVA Health: Any actions we take to decarbonize healthcare have the ability to improve our community and our community's health.
As we approach Earth Day on April 22, I learned about a few (of the many!) Earth-friendly projects around the Medical Center that I want to share with you.
Sara recently led an effort in the Blood Bank to increase sustainability and decrease energy consumption with over 20 initiatives. One of the biggest accomplishments involved the Blood Bank's ultra-low temperature freezers that were set at -112 degrees Fahrenheit. At that temperature, each freezer used as much energy as an average household. The team changed the temperature to -94 degrees Fahrenheit, which still maintained the integrity of the samples inside, but it used much less energy. The change resulted in a in a 30% reduction in energy!
Dr. Juliana Bueno in Radiology and Medical Imaging believes we all have a responsibility to be an example to others and create ways to be more environmentally friendly in our work. For her, sustainability goes beyond the environment, and it's about optimizing the resources we use for patient care.
Dr. Bueno partnered with residents in Radiology to implement what she calls start-small-think-big initiatives in their area. She and the team relocated recycling bins to areas within Radiology so they were easier to access, added new recycling bins, installed water coolers to curb plastic bottle use, installed eight new water-filtration systems, distributed 600 reusable water bottles, and created marketing to promote their efforts and inspire others to join.
Another prime example of successful and meaningful sustainability efforts is the X-ray film destruction and recycling project that Ben Smith, UVA Medical Center Records Manager, and his colleagues have been tackling for years. In 2015, construction was about to begin on the South Tower, and three large storage rooms of hard copy X-ray films needed to be moved. Normally, those stacks of films would have been shredded and sent to the landfill. But, the Sustainability Work Group saw an opportunity. The storage rooms were full of cardboard boxes, paper, plastic film, and within the plastic film, metallic silver. Smith and his team found a vendor who would destroy the X-ray films and reclaim and recycle as much material as possible during the process. In the end, the project was a major success for sustainability, and the Medical Center actually earned money by selling the reclaimed silver. After the deduction of the processing fees, UVA Health received more than $108,000! The process of removing the films from off-site storage also saved the Medical Center and the Imaging Department over $22,200 per year. Recycling the films, paper, and cardboard diverted 289,000 pounds of waste from the landfill. Team members can read more about the first-phase of this project on Connect.
Recently, the team shared even more success as additional X-ray films became eligible for destruction and recycling at the Medical Center and off-grounds clinics. Three rooms were cleared of films for destruction. The second phase of this project is now complete, and an additional 56,663 pounds was waste was recycled and diverted away from the landfill. The Medical Center received an additional $33,247 from the silver collection. Additionally, these rooms are now available for other, more productive uses.
Whether it's a small, incremental change or a large process overhaul, what do you think you could do in your area to increase sustainability? I encourage all of you to think about how we can contribute to this effort and possibly save money or create efficiencies. Visit UVA Sustainability for ways to get started. I look forward to seeing your ideas in action.
Take care and be well,
Wendy