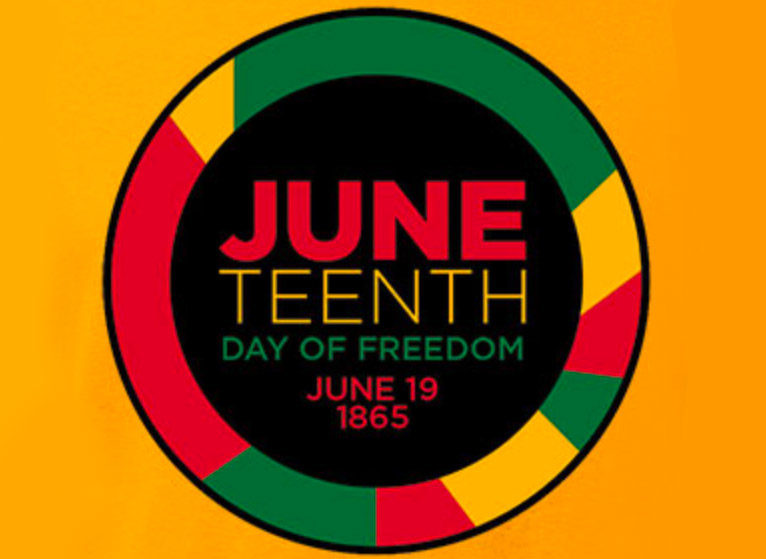 Yesterday, we celebrated Juneteenth, a holiday commemorating the end of slavery in the United States. While Abraham Lincoln signed the Emancipation Proclamation in 1863, many enslaved people living in Texas would not be free until June 19, 1865. That is when the Union troops arrived in Galveston Bay, Texas, and the army announced that more than 250,000 enslaved Black people in the state were free by executive decree. This day came to be known as "Juneteenth" by the newly freed people in Texas.
Juneteenth marks our country's second Independence Day. While Black Americans have celebrated this day for a century and a half, Juneteenth has only recently become a holiday in many states, and it was finally established as a federal holiday in 2021. Celebrations to observe Juneteenth vary widely across the U.S. and include everything from picnics, parades, and family parties to live music, speakers, and films.
In Virginia, we mark Juneteenth by celebrating Black history and culture, as well as highlighting Black-owned businesses throughout the region. At UVA and UVA Health, we commemorate Juneteenth by celebrating the history, life experiences, and contributions of the Black community throughout our region. We host events all month to honor Juneteenth. Our Juneteenth Virtual Book Presentation featured an interview with the authors of the acclaimed book "Cousins" by Betty Kilby Baldwin and Phoebe Kilby. Their story highlights the history of two women connected through slavery who discover their past together. Community events also included a Homecoming Celebration, the dedication of a commemorative park, and a Juneteenth virtual lecture series. There are also Juneteenth concerts and other cultural performances at the Jefferson School of African American Heritage Center. At the Descendants Day at Highland, the Black community had an opportunity to connect through music and stories with other individuals and descendant communities whose ancestors were enslaved in Central Virginia and beyond.
In addition to all the festivities, honoring Juneteenth makes us mindful of our commitment to pursuing diversity, equity, and inclusion (DEI) programs to further diversify our teams throughout the medical system and the local community. To that end, our Chief Diversity Officer at UVA Health, Dr. Tracy M. Downs, is leading far-reaching DEI initiatives, like improving team member training to ensure that patients are respected from a cultural perspective and have equity in health care outcomes. Dr. Downs is also leading the charge to educate team members about how health care for white and Black patients has differed in the South. Dr. Downs collaborated with the Claude Moore Health Sciences Library to create a presentation for employees titled "The History of Race at The UVA Medical Center: 1901-2000." Within our community, Dr. Downs is also working to address the social determinants of health and other constraints that have historically resulted in health disparities in underserved groups.
Juneteenth marks a time for us to reflect upon a period of our history that continues to impact society today. After a pandemic that has disproportionately impacted Black, Indigenous, and People of Color (BIPOC), we know that true racial justice cannot exist while barriers to health and wellness still exist. We must continue to fight for racial justice and health equity for all.
Take care and be well,
Wendy