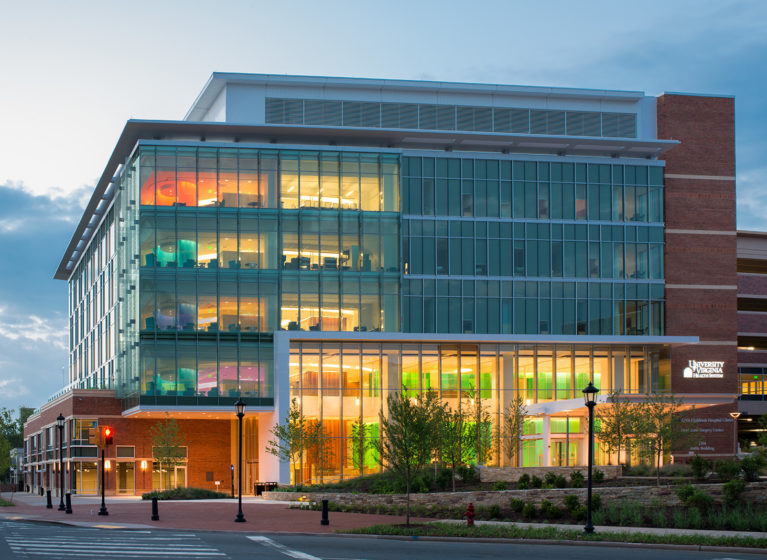 Our team is thrilled by the incredible news that UVA Children's is yet again #1 in Virginia. We're so thankful to our teams who made this possible. See below the leadership message sharing the great news with our incredible teams at UVA Health. Congratulations, UVA Children's!
---
Dear Colleagues,
We are excited to announce that UVA Children's is the No. 1 children's hospital in Virginia for the second consecutive year as ranked by U.S. News and World Report — the first two years the publication has produced state-by-state rankings of the nation's best children's hospitals. In addition, we are extraordinarily proud that six UVA Children's specialties are now among the top 50 in the country (an increase in ranked specialties over last year), proving that UVA Children's is truly home to an elite group of compassionate pediatric specialists and care teams. The 6 specialties ranking in the top 50 nationally are:
• Pediatric cardiology & heart surgery: 20th
• Neonatology: 32nd
• Pediatric gastroenterology & G.I. surgery: 39th
• Pediatric pulmonology & lung surgery: 44th
• Pediatric neurology & neurosurgery: 45th
• Pediatric diabetes & endocrinology: 49th
U.S. News rankings identify hospitals providing the highest-quality care to children with severe or complicated medical conditions. Metrics used include:
• patient outcomes,
• best practices to improve patient safety,
• availability of specialized programs, and
• a national reputational survey of pediatric specialists.
No matter where you work at UVA Health, national recognition like this is something we can all take pride in. It reflects our ongoing commitment to providing all our patients with the best possible care throughout their lives. Please join us in congratulating our UVA Children's team members for their exceptional care for children and families throughout the Commonwealth and beyond.
With pride and gratitude,
K. Craig Kent, MD
Chief Executive Officer, UVA Health
Executive Vice President for Health Affairs, University of Virginia
Wendy Horton, PharmD, MBA
Chief Executive Officer, Medical Center
James Nataro, MD, PhD, MBA
Chair, Department of Pediatrics
UVA Health
William C. Petersen Jr. M.D.
Associate Chief Medical Officer, UVA Children's
Karin Skeen, MSN, RN, NEA-BC
Administrator, UVA Children's