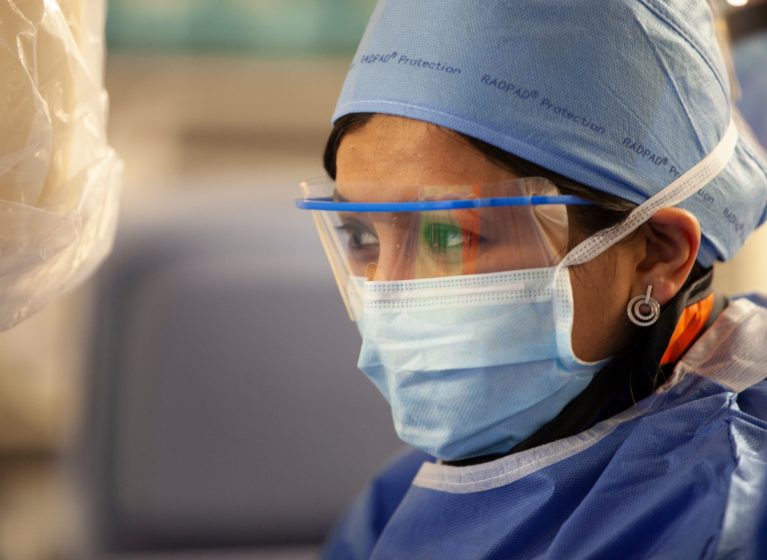 Highlights from this blogpost:
As healthcare professionals we need encouragement to learn from difficulty, persevere, and grow from our experiences together.
When I think of this team, I'm reminded of your selflessness, your desire to help our patients, your grit in facing adversity, your energy, your sacrifice, and so much more.
Many of our team members don't have the luxury of pausing their busy day to read a blog post. That said, if something below reminds you of a colleague or encourages you in your work, please take the time to share your thoughts with others. After all, resilience is a team sport!
—--------------------------------------
One of my favorite parts of leading the UVA Health Medical Center is sharing what I've learned from healthcare colleagues across the nation with you. I recently attended a conference where guest speaker, Dr. Taryn Marie Stejskal, highlighted our need for resilience in healthcare and shared five practices to build our resilience. As she spoke, I couldn't help but think of our team at UVA and was excited to share her wisdom with you. Whether at the bedside, in a management role, working off-site, or greeting guests in our lobby, we all have resilience journeys that shape our experiences as healthcare professionals. Here are some of my takeaways from the five themes in her talk — I hope they resonate with you.
Vulnerability:
When we show people what we're going through we invite them into our lives to help and to rally around us in support. We need the support of others to be resilient.
We can't expect even the strongest of leaders or brightest of our colleagues to hold it together all the time. Why do we expect this of ourselves?
Vulnerability takes courage. It also leads to more empathy and transparency in leadership and our relationships with our teams.
Productive Perseverance:
Progress and development is not a straight line. Our journeys through healthcare have bumps, roadblocks, and even regression along the way.
Having grace for ourselves and others helps us have a more realistic mindset on growth.
I think back on our team quickly preparing the South Tower to house COVID patients, or how you're navigating unprecedented staffing shortages while still caring for patients so well. This team is an amazing example of perseverance in action.
Connection
How we connect with ourselves has a lot to do with our resilience. What we say about ourselves and our teams in the face of difficulty can define who we are.
When I think of you, I'm reminded of your selflessness, your desire to help our patients, your grit in facing adversity, the positive energy that you bring to your teams, the many sacrifices you make, your victories, and so much more.
We become who we spend our time connecting with. Whether professionally or personally, we should all surround ourselves with a diverse group of advisors and peers who help us grow.
Gratitude & Generosity
It's important to find the good in our experiences and share that with others.
We all have a resilience story. In healthcare, we face challenging work each day and sharing our experiences is a healthy growth practice. I can't help but think of the many stories our teams have shared and how they've informed leadership decisions and boosted my own resilience.
Telling your story invites people into meaningful conversations and builds more unified and resilient teams.
Choosing Progress Over Perfection
In healthcare, we strive for perfect outcomes. We want the best for our patients and we want the best for ourselves. But how do we respond when things aren't perfect?
Resilience is about celebrating progress and not getting lost in striving for perfection. This isn't to say we don't want the best for ourselves and those we serve but remember, progress is a victory in itself. The more we celebrate progress, the more resilient we'll become.
Dr. Stejskal's message makes me thankful for your incredible dedication to our patients and to one another. I have no doubt that as we continue to emerge from the pandemic we have a bright future ahead of us. We've endured so much as a health system and the lessons we've learned will make us stronger as we move forward together.
Take care and be well,
Wendy
PS— Dr. Stejskal has a free ebook and several videos online if you'd like to learn more.