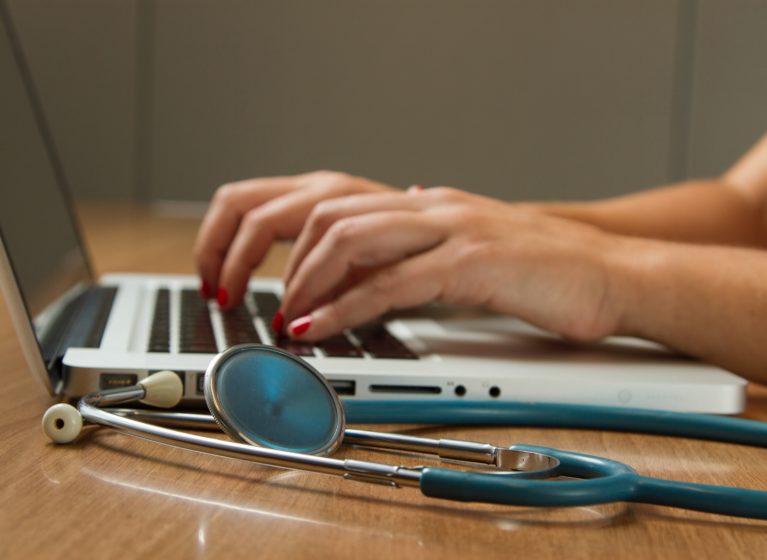 We are all caregivers. Thousands of us come together to make sure patients are are well cared for each and every day. One of the reasons we're able to provide such amazing care is the outstanding quality we provide.
Did you know we have a dedicated team at UVA Health that tracks all our data, metrics, and quality performance? Our Quality and Performance Improvement team guides our organization forward through large amounts of important data. Last week, Dr. Hoke took a few minutes to share how data helps us understand our performance as a health system and informs how we better serve our patients and team members.
Here's a brief look into our conversation:
—--------------
What sorts of metrics does your team measure?
A good place to start is with the metrics you see on the monthly scorecard that our team assembles. These include the highest-level priorities of the organization, like mortality, catheter-associated urinary tract infections, central line-associated bloodstream infections, falls, pressure injuries, patient experience, patient progression, team member turnover, our finances, and that's just naming a few!
Once data is captured, how does your team use it?
One way we use data is to grade our performance. For example, are we meeting our goals of shorter lengths of stay and fewer readmissions for our patients? Are we reducing hospital-acquired infections? How does this year's mortality rate compare to last year's? Using data to answer questions like these helps us keep track of our growth and performance at UVA Health.
One of the most important uses for our data is to compare ourselves to our peer academic medical centers. For example, we're able to see how our mortality rates compare to hospitals across the U.S. that see patients who are similar to ours. Looking across the country — and the world — to be sure we're keeping up with the latest trends and practices is essential to improving our level of care here at UVA Health, and ultimately, improving patient outcomes.
In a nutshell, the data that we collect allows us to:
Be honest and transparent in our own improvement efforts and goals
Understand whether or not our performance is on par with our peers and keep current with global trends in healthcare.
—----------------
We review our data many times each day and our Quality and Performance Improvement team is an incredible resource that benefits all of us at UVA Health. Because of their data collection and analysis, we're better equipped to care for our patients, more in-tune with how our organization is growing, and able to get closer to our goal of being the nation's leading academic health system and best place to work.
I hope today's blog helped you pause and think about a group of your colleagues doing important work alongside you, helping us all be the best caregivers we can be. They're just another example of how patient care at UVA Health reaches far beyond the bedside.
Take care and be well,
Wendy