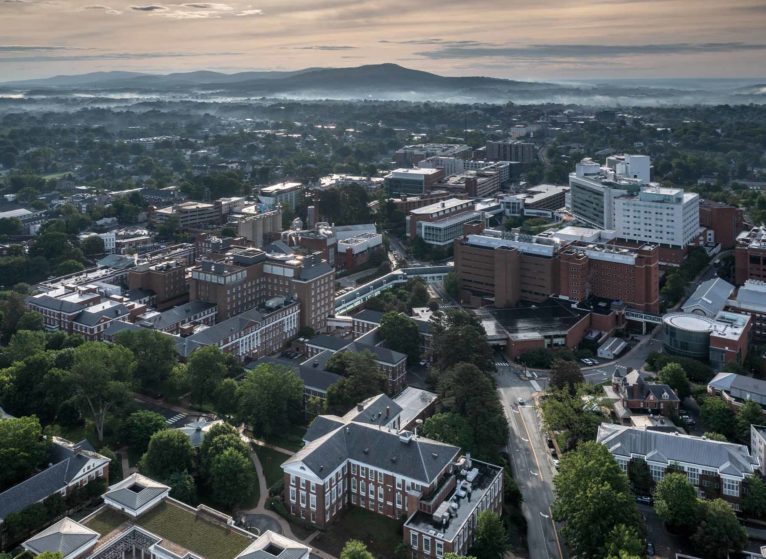 One thing that sets us apart and differentiates UVA Health is our commitment to our four mission areas including serving our community. As we care for patients, the more we know about them, the better we can serve them. Social Determinants of Health (SDOH) — socio-economic factors, health behaviors, and physical environments — can impact a patient's overall well-being and create barriers to their health. At UVA Health, our Population Health Department has been using SDOH to improve how we care for patients.
For example, Population Health is currently piloting a new tool in select clinics called the Rainbow Wheel. It is designed to help our care teams identify the SDOH of their patients. This tool keeps a historical record of the external factors facing a patient when they arrive for their care such as their access to transportation, education level, tobacco use, home life, and more. It is a game changer: By collecting this information, it opens up pathways to help address the root causes of health problems or reasons why patients are coming to the hospital in the first place. UVA Population Health, Riverside Primary Care, and Family Medicine have been testing this tool and collecting data since May 2022.
There's a second tool on the horizon called Unite Us that brings even more promise for caregivers as they serve patients from across the Commonwealth. Using data from the Rainbow Wheel, Unite Us will allow everyone with access to Epic (our electronic medical record) to search by ZIP code for helpful resources to address patients' barriers to healthcare and provide a referral in a closed loop process.
These tools demonstrate the power of purposeful data and are shining examples of how we can soon extend our care for our patients beyond our clinic walls.
With thanks to the diligent work of our Population Health Department, our hope is to expand these incredible tools to more and more clinics over time. After all, transforming patient care is a big part of our Vision at UVA Health. With tools like these, we can improve outcomes for our patients by understanding their health journeys and providing them more educated and precise care that meet patients where they are at and is meaningful to them.
Take care and be well,
Wendy