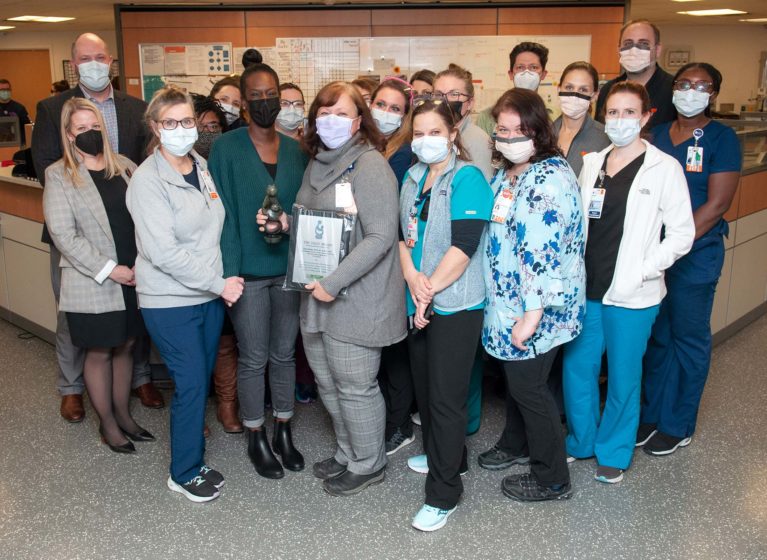 "What do you do for a living?"— It's the first question we ask when making new connections and usually the first question asked of us in return. When getting to know someone new, we're curious where they work, where their career has taken them, and why they're interested in the work they do. We can learn so much by asking about someone's career and passions.
As caregivers, it comes naturally to find purpose in our work — and we should all be proud of the many ways we contribute to providing care and service to our patients and community. As a UVA Health team member, each one of us helps patients in both big and small ways. No matter our role, we provide care and inspire hope for those in need. This is an amazing purpose to have, however, finding purpose in work and taking pride in it are two different feelings.
Taking pride in your work is a key element of professional health. I recently read an article suggesting that those with more pride in their work have a deeper sense of purpose, are consistently in a better mood, have increased self-respect, and are more productive. We should all take pride in what we do to be the best we can be and have a meaningful career.
I'm curious — what makes you most proud to work at UVA Health? What are you most proud of in the role you play on your team? In other words, when someone asks, "What do you do for a living?", what are the meaningful things about your work at UVA Health that you share with others?
Personally, I'm consistently proud of this team and of your amazing work caring for our patients, their families, and the community. I come to work every day excited to learn about how you're making our patients' lives better and improving ways to serve those who rely on us. Just this week, I watched how skillfully and collaboratively our teams rallied to respond to changes in COVID-19 booster vaccine protocols, and I participated in numerous rounds where our teams' commitment to quality care was made even stronger through the Daily Management System, Interactive Interdisciplinary Rounds and Patient Experience Leader Rounds.
This blog is about having real, meaningful dialogue. With that in mind, I'd love for you to share your honest thoughts on what you're most proud of through the BeHeard suggestion box. Getting to know you better and hearing from you is one of the best parts of my job.
I look forward to hearing what you take pride in as a part of the UVA Health team!
Take care and be well,
Wendy