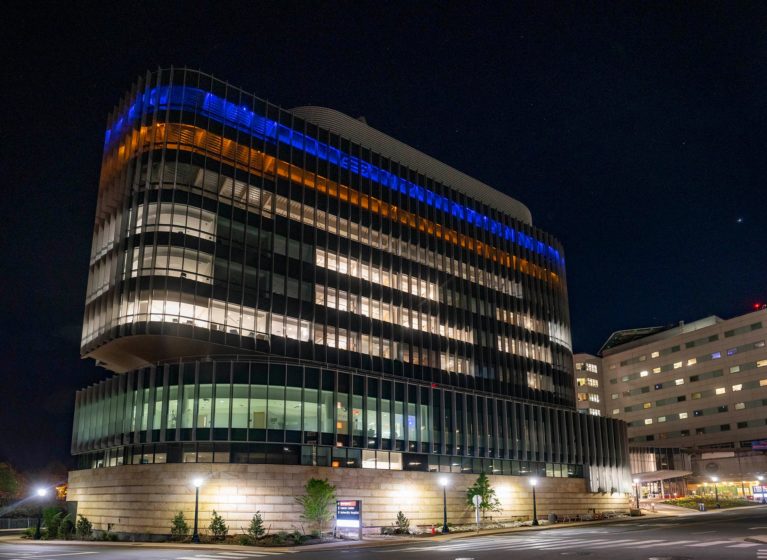 Each fall, our clocks "fall back" as we observe the end of daylight-saving time in the United States. While most of us set our alarms with extra care or enjoy an extra hour of sleep, our night-shift teams continue providing compassionate care straight through the change during a longer-than-usual shift.
In 2015, one of our nursing team members had the brilliant idea to celebrate the time change alongside her fellow night-shift caregivers. Created by night shifters for night shifters, she transformed the very challenging extra hour in their shifts into a celebration for our dedicated night-shift team members with snacks, coffee, prizes, and meaningful connections.
Fast forward seven years and her idea has expanded across the entire organization and become a special, multi-team celebration — and if it's anything like last year, you won't want to miss it! The 2022 Fall Back Celebration will recognize team members working an extra hour during the time change on the night of Nov. 5 /morning of Nov. 6, from midnight-3 a.m. in the University Hospital cafeteria.
This year, senior leaders will deliver snack boxes to team members who are not able to come to the cafeteria during their shifts.
Lastly, for the many team members who don't work nights and will not join this meaningful celebration, I encourage you to share your thanks, appreciation, and encouragement to our night-shift teams via the Be Heard Suggestion Box. I'll collect your thoughts and messages and share them with those teams in an upcoming blog post celebrating the incredible service they provide our patients.
As always, I'm grateful for the many sacrifices you make and the outstanding care you provide each day — and night! You're truly special and we're so thankful for you.
Take care and be well,
Wendy