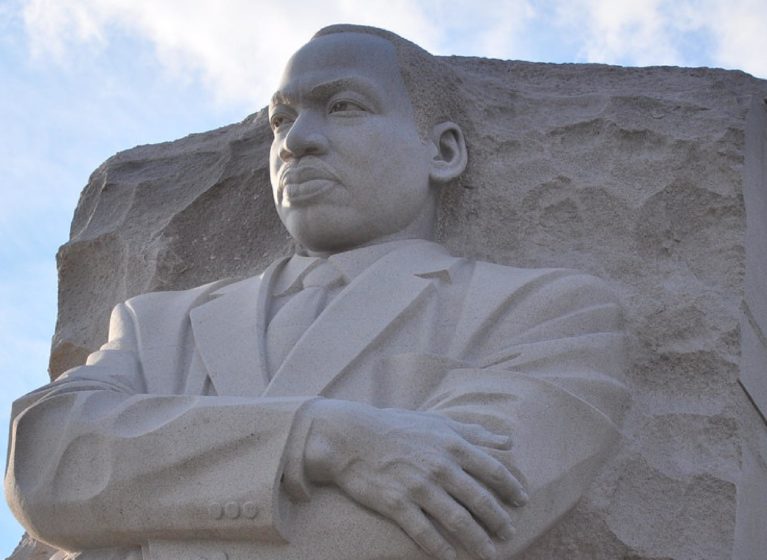 During this week of reflection on the life and legacy of Dr. Martin Luther King Jr. (MLK), we pause to observe and honor Dr. King's life, legacy, and impact. We also reflect on Dr. King's actions and words, which ground and guide us as we continue our journey toward advancing equity and justice for all. At UVA Health, we are committed to creating an environment of equity and inclusion not only for our team members but also for our patients and the communities we serve.
Just recently, I visited Southwood, a largely Latinx neighborhood, to meet with local community members and Habitat for Humanity regarding Southwood Redevelopment. As our neighbors, the redevelopment project of the Southwood Mobile Park to prevent resident displacement aligns with our strategic plan — as part of our larger efforts of community engagement and health equity.
The UVA Latino Health Initiative (LHI) has a long history of engaging with the Southwood community. In collaboration with Habitat for Humanity and other community organizations, LHI has provided monthly health education sessions in their community center since January 2018. Throughout the height of the pandemic, LHI also held free Covid-19 testing and vaccination clinics in Southwood. To everyone involved in these initiatives, thank you for all that you do to bring equitable healthcare to our community.
I am continuously impressed by the ways our team members go above and beyond to create inclusive communities for people from all diverse backgrounds here in the Commonwealth. Your innovative thinking and compassion are what help us continue to make progress toward our vision of cultivating healthy communities and belonging for all. There are so many ways to get involved in creating a culture of equity at UVA Health and you can check out several opportunities here, under Equity in Healthcare at UVA.
As we come together in the coming weeks to celebrate the courage and determination of Dr. King, who has come to represent something much more than himself, I hope you feel inspired and energized to continue the work that still needs to be done. UVA Health is committed to continuing to find new ways to support our communities as we work to address their healthcare needs.
I'd love to hear from you about your ideas too. Please share your thoughts with me through the BeHeard suggestion box.
In community and gratitude,
Wendy
P.S. I thoroughly enjoyed hearing from acclaimed scholar and leader, Rev. Gerald Hudson, at yesterday's opening MLK Day Event, Celebrating the Dream, Continuing the Journey. I hope you'll be able to attend the keynote event on Jan. 26 at 6:00 PM at the Paramount Theatre where the conversation will continue with scholar-activist, public speaker, and cultural consultant, Dr. Yaba Blay.