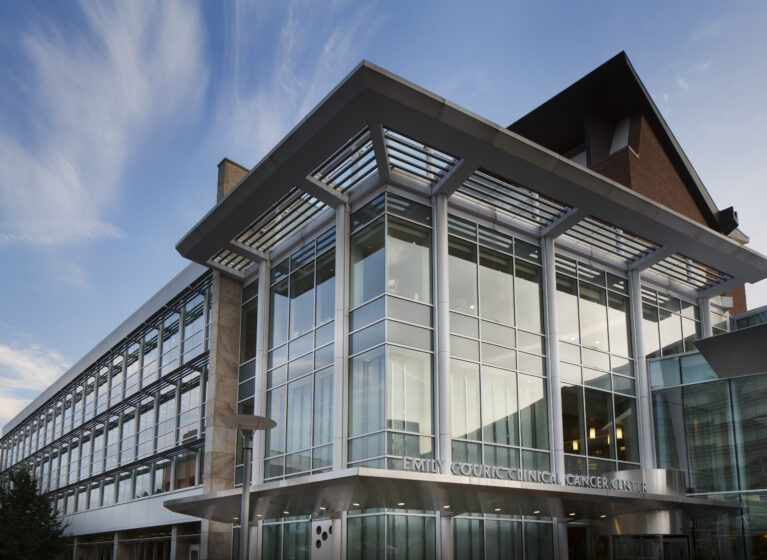 March is Colorectal Cancer Awareness Month. I am pleased to share the launch of an employee colorectal cancer screening campaign. It is an opportunity for our team members to learn and take advantage of the various screening options UVA Health offers. Some of you may even be eligible for a free at-home test to help ease the anxiety and hassle of getting tested. We care about our team members' health and well-being and our strategic goal of improving easy access and experience of care includes you.
Unlike many other forms of cancer, colorectal cancer is fortunately preventable by screening. And as the third leading cause of death in men and women, it is especially important to start getting screened for colorectal cancer once you turn 45 (American Cancer Society). That's why UVA Health is taking extra steps to care for our team members by raising awareness about the risks of colorectal cancer while providing opportunities for you to get screened.
Our Colorectal Screening Program coordinator, Shari Stanley, RN, is a wonderful resource for our team members and can answer questions you may have about colon cancer, risk factors and insurance coverage. She is even personally handing out fecal immunochemical tests (FITs) — an annual, at-home, stool test, this test has a 95 percent overall accuracy of detecting colorectal cancer — to team members who qualify. Cologuard can also be mailed to qualified team members on UVA's Aetna health plan. In fact, UVA supports four ways for covered team members to get screened:
FIT (at-home stool test)
Colonoscopy
CT colonography
Cologuard (at-home stool test)
While UVA Aetna health plans recognize the American Cancer Society's recommended screening age, be sure and check with your insurance on the screening coverage age. Additionally, we're encouraging all team members with Anthem insurance to contact your insurance provider about receiving a stool-based test.
Let us take a moment, to pause and think about our health and well-being — we should take time for ourselves, our healthcare needs — to be there for our families, friends, patients and the larger community. Through our employee colorectal cancer screening campaign, we hope to connect our team members with important information about getting tested in the most convenient way possible.
Read more about how to get tested through UVA Health in Connect. You can also reach out to Shari with your questions through her email, [email protected], or call her at 434.297.8427.
Take care and be well,
Wendy