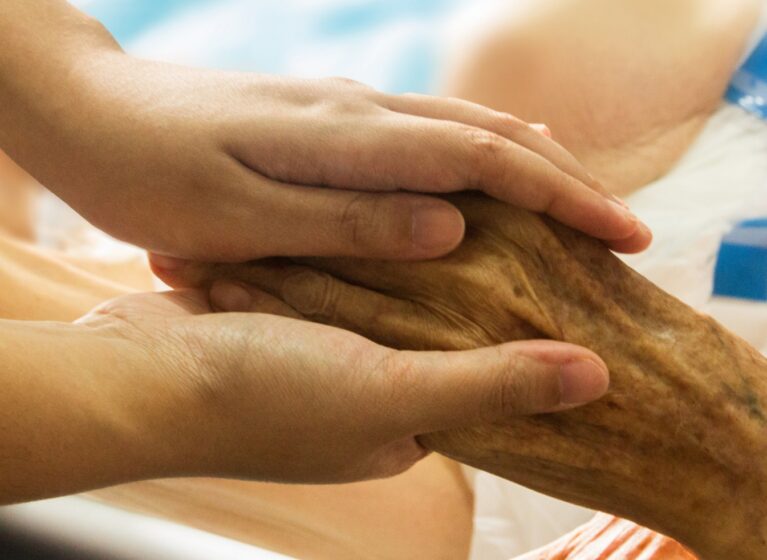 It's Patient Safety Awareness Week and I wanted to use this opportunity to spotlight two resources available that help all of us, regardless of our role at UVA Health, to create a safe environment for our patients and for each other. Considering the World Health Organization (WHO) estimates 80 percent of medical harm is preventable, it's important that we remain diligent in our safe care for and interactions with everyone who enters our health system. Though every new team member at UVA Health receives training on patient safety best practices, the learning process never stops to ensure superior quality, patient safety and outcomes.
Hand Hygiene
It is widely known that proper hand hygiene is vital to preventing the spread of disease. And while most of us understand the weight of keeping our hands clean, it's important to recognize that some of our team members have to wash their hands hundreds of times throughout their work shifts. It takes knowledgeable training, reinforcement and accountability to ensure hand hygiene is consistently maintained to protect ourselves, our team members and, most importantly, our vulnerable patients.
Here are a few practical steps you can take to improve your practice of safe hand hygiene:
Hold yourself accountable to hand-hygiene standards and revisit the guidelines on a regular basis.
Use your voice by encouraging your team members to be hand-hygiene-compliant and by speaking up when you recognize barriers to compliance.
Elevate the voice of patients when they inquire about their own safety. It is ok for a patient to ask a provider to clean their hands.
We recognize consistent hand washing and sanitization can be time-consuming and, frankly, uncomfortable when hands start to crack from perpetual washing, but the fact is, clean hands save lives. We are incredibly grateful to our patient-facing team members who protect our community through good hand hygiene.
De-Escalation Training
Another important aspect of patient safety is navigating sensitive situations with patients and their loved ones when emotions run high, and individuals can become a danger to themselves and others. We know healthcare settings can be stressful and emotional, which is why UVA offers virtual de-escalation training to all team members. This online course provides valuable verbal, nonverbal and physical strategies to defuse difficult situations by managing aggressive behavior and preventing avoidable conflict. De-escalation training doesn't just protect our entire community; it also provides you with the skills to feel empowered and calm in otherwise upsetting situations.
I strongly encourage all our team members across the health system to complete this practical course on de-escalation. Training is accessible anytime through Workday and can be completed at your own pace.
Whether it's reading up on hand-hygiene compliance or taking advantage of UVA's de-escalation training, our goal during Patient Safety Awareness Week, and every week, is to constantly improve at keeping our community safe. No matter your role at UVA Health, thank you for your doing your part to ensure superior quality, patient safety and outcomes.
Take care and be well,
Wendy