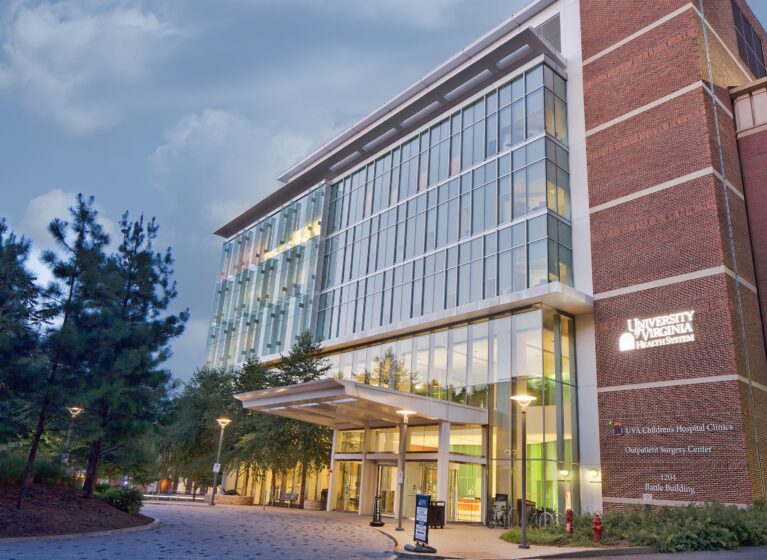 Last week, I made the exciting announcement that UVA Children's has partnered with Sentara Martha Jefferson Hospital to open a new clinic, the UVA Children's Neurodevelopmental and Behavioral Care clinic, dedicated to providing neurodevelopmental and behavioral health services for children within the greater Charlottesville community and beyond.
This partnership supports UVA Health's strategic goal of expanding our excellence to be a leader in providing advanced care aligned with the dynamic needs of our patients. As we're all aware, there is a rapidly growing need for mental health care for children nationwide and in our local communities. The new clinic, scheduled to open in mid-2024, will address this need by providing a compassionate and holistic approach to child health and wellness. We will be increasing the number of pediatric mental health providers at UVA Health from 6 to 18, bringing together leading pediatric experts under one roof and providing equitable access to care for all children, regardless of their insurance coverage or caretaker's ability to pay.
The new UVA Children's Neurodevelopmental and Behavioral Care clinic would not have been possible without our incredible team members at UVA Children's who made this partnership a reality through their commitment to our youngest patients' health and well-being. My heartfelt thanks to UVA Children's Administrator Karin Skeen, PhD, RN NEA-BC, Associate Chief Medical Officer Billy Peterson, MD  and everyone involved in this planning process for their passion and commitment to addressing the increased need for pediatric mental health services in our community. The level of compassion I've seen first-hand in our team members at UVA Children's for both our patients and their loved ones is unmatched — fully supported by their ranking as the number one children's hospital in Virginia for two years running!
We look forward to opening our new clinic, and further establishing UVA Health as a leading pediatric mental health services provider. Thank you for being our biggest supporters of UVA Health's mission of transforming health and inspiring hope for all Virginians and beyond. We are stronger together, and it is your dedication to our patients and our mission that makes partnerships like this achievable. You can read more about the amazing work that will be done through this partnership in UVA Health Newsroom.
Take care and be well,
Wendy