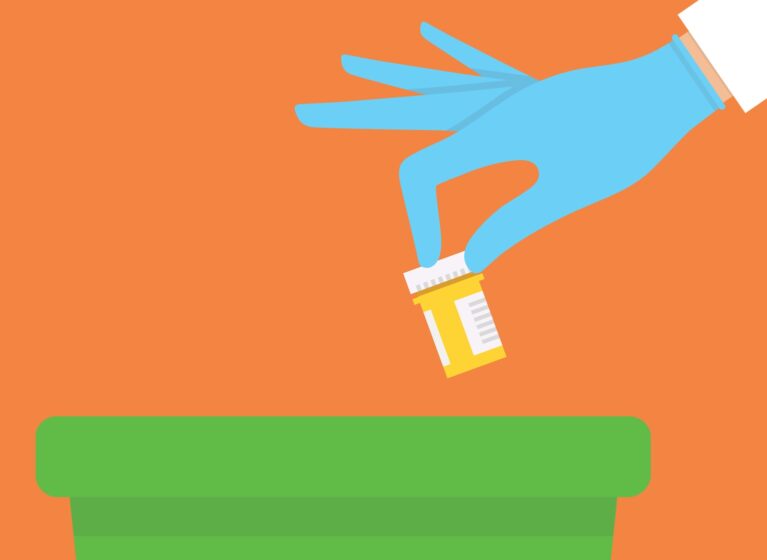 Word of mouth from our team members is a powerful way to raise awareness about our latest community outreach efforts. That's why I hope you'll help us spread the word about an event we're hosting in support of National Prescription Drug Take-Back Day on April 22 at the UVA Medical Center. The event will take place outside the Education Resource Center from 10:00 AM to 2:00 PM and is an opportunity for our community members to safely dispose of their unused medications. Your shared support for this event will help protect our beautiful home in Virginia and the people who live here by preventing the misuse and abuse of prescription drugs and harm to our environment.
As many of you have seen first-hand, prescription drug abuse can have devastating impacts on our patients and their loved ones. Nationwide, drug overdose cases are on the rise, especially among teenagers. Teenage deaths from overdose rose by 94% between 2019 and 2020, with an additional 20% increase from 2020 to 2021 (CDC). Proper drug disposal can help address the 2/3 of teenagers who get prescription drugs from their friends and family (SAMHSA). However, simply throwing drugs in the trash or down the drain can harm our environment. That's why we need your help getting the word out about our National Prescription Drug Take-Back Day event — outside the Education Resource Center from 10:00 AM to 2:00 PM
The great news for anyone who can't make it to the event on April 22 is UVA Health is rolling out six new drug take-back receptacles across UVA Health — in addition to the two existing locations inside the lobby of UVA's Education Resource Center and Zion Crossroads Pharmacy. The idea to expand access to drug take-back receptacles came from Dr. Bob Goldstein, an Associate Professor of Anesthesiology and Pain Medicine. It was one of the six ideas selected for implementation in the Spark Innovation Competition, an opportunity for faculty and staff to bring positive change to UVA Health's culture.
I am so proud to see our team members' dedication to making the safe and convenient disposal of prescription medications more accessible. You can join in this exciting initiative by encouraging others to participate in the National Prescription Drug Take-Back Day event on April 22 and by letting them know about our drug take-back boxes. Thank you for being our best advocates for outreach efforts to keep our community safe. Let's continue to spread the word on proper drug disposal and make a positive impact together!
Take care and be well,
Wendy
PS — Don't forget to share your UVA Health story of transforming health and inspiring hope for all Virginians and beyond with me!