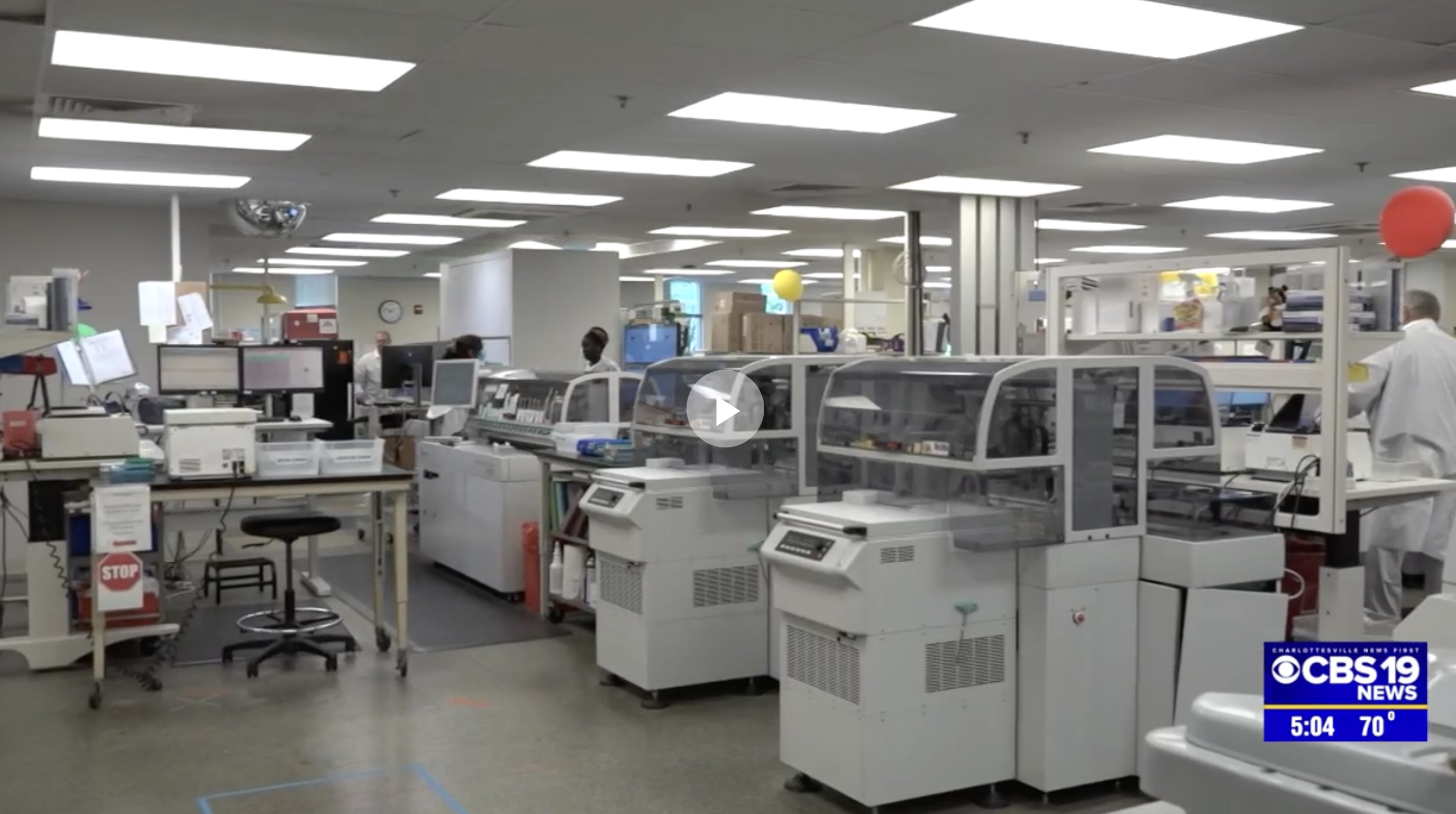 As team members at UVA Health, success in our careers goes hand-and-hand with providing the best care possible to our patients. I am thrilled to introduce new programs for our team members to grow in their careers and professional/personal development while improving our patients' access and experience of care.
Our new Medical Laboratory Technician (MLT) program through UVA Health Medical Laboratories and in partnership with Piedmont Virginia Community College (PVCC) launched last week and offers a unique opportunity for career advancement through career stacking.
Career stacking is a strategy for career advancement that involves obtaining progressive certifications to enhance your professional development. In the Medical Laboratory Technician program, you'll start by obtaining a Phlebotomy Certification through the Earn While You Learn program, then progress to earn a Medical Laboratory Assistant Certification and finally, earn your MLT and an associate's degree.
The program is also designed to meet you where you are in the development of your laboratory career. If you have already completed one or more of the prerequisites and have the required background, you can start further along in the MLT program.
Completing all three programs will allow you to build a strong foundation of skills and knowledge in medical laboratory science, providing a pathway to a successful career and the potential for higher compensation.
I want to highlight that this program is not only a great opportunity for career advancement — it can also expand patient care at UVA Health. With a broader range of new expertise, you will advance your patient care capacity by performing a wider range of complex diagnostic tests. Ultimately, career stacking will provide a sense of personal satisfaction and achievement as you build your skills and knowledge in medical laboratory science while keeping up with emerging protocols and technology for patient care at UVA Health.
As part of our strategic plan, we are committed to strengthening our foundation to improve and expand the care we provide to our community. The Medical Laboratory Technician program opens a new avenue for UVA Health to fulfill this vision while investing in our team members' education and career development through a paid pathway to advancement.
If you or someone you know is interested in career stacking through the Medical Laboratory Technician program, you can learn more about the program here. For more information, you can also reach out to Trish Rinald at [email protected].
It's an exciting time to grow at UVA Health!
Take care and be well,
Wendy
PS — Don't forget to share your UVA Health story of transforming health and inspiring hope for all Virginians and beyond with me before UVA Health Week!