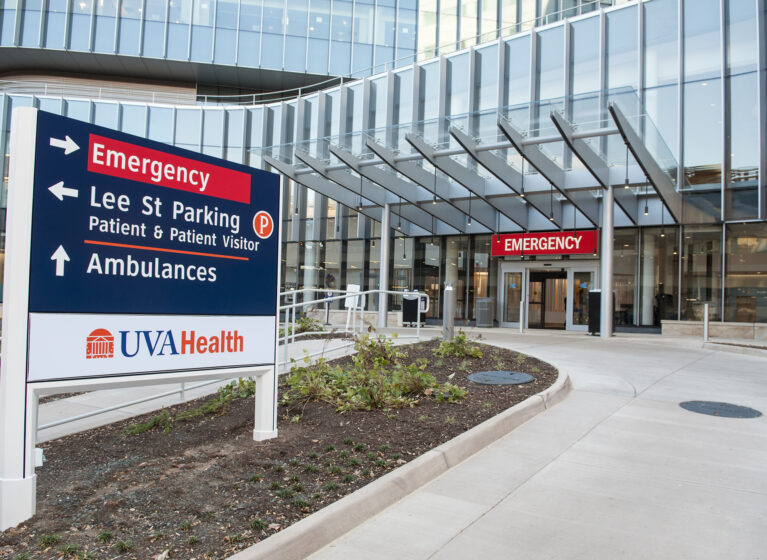 If you haven't heard yet, I'm excited to share exciting news from our Emergency Department (ED)! On June 6, at 9:00 AM, the ED will begin piloting Excellence Driven — an initiative to streamline our care delivery and pave the way for a better patient experience and shorter length of stay within our facilities.
The ED serves as the front door of the UVA Medical Center, where we welcome over 70,000 patients each year. It is where our dedicated team members work around the clock to provide the best care possible for our community. However, the growing volumes in recent years have presented us with complex operational challenges and longer wait times for our patients. Through the Excellence Driven initiative, we can address these challenges by redefining the way we greet and assess our patients, move them through our operations, and admit them to receive the highest quality care.
This collective effort will help improve patient safety and outcomes for the 60% of our patients who are admitted to UVA Health Medical Center through the ED. It will also help alleviate strain from our incredibly hardworking team members in the ED and throughout the medical center.
During this pilot phase, you may notice a difference in how patients are directed within the ED and other areas of our system. Although the impact should be minimal in most areas, I am asking for your support and patience as we embark on this big step toward ED improvement. This transitional period is a golden opportunity to clearly delineate roles and responsibilities and to adapt in real-time as we fine-tune this new initiative before its Go Live on July 6.
None of this would've been possible without the dedication of our extraordinary team members in the ED and everyone involved in the meticulous planning and execution of this groundbreaking effort. I want to specifically applaud the efforts of everyone who made up the nine interdisciplinary workgroups of the Excellence Driven initiative.
Thank you all for your show of support during this important endeavor. Keep an eye out for future communications as we continue to find new ways to improve patient care in the ED and across UVA Health.
Lastly, I encourage you to reach out to me via the Be Heard Suggestion Box if you have any experiences or ideas that could contribute to UVA Health's ongoing efforts to strengthen our foundation.
Take care and be well,
Wendy