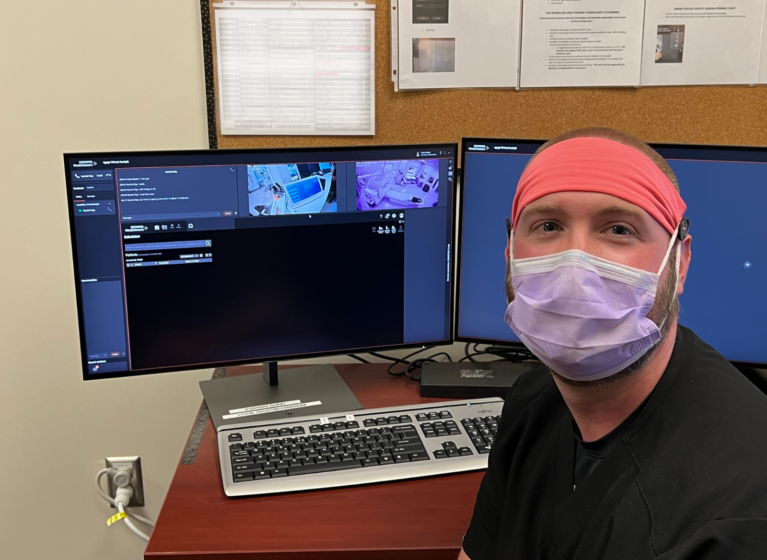 One of the key pillars of our strategic plan is to strengthen our foundation by making valuable investments to modernize our operations and support the infrastructure of UVA Health. Simply put, we are determined to make it more convenient for our patients to access our services and for our dedicated team members to deliver excellent care. That's precisely why we've been actively exploring and investing in new technologies that have the potential to revolutionize how we deliver care.
Earlier this month, UVA Health introduced the syngo Virtual Cockpit to our daily operations in Radiology. Using the Virtual Cockpit, experienced technologists at UVA Health can virtually assist with complex scans in real-time, across several locations at once. This technology creates a higher level of standardization that translates to more accurate diagnoses and improved patient outcomes. In addition, in an era where healthcare staffing shortages are a national concern, enabling trained technologists to perform scans on multiple patients simultaneously from one hub effectively maximizes critical resources.
During my recent visit to Imaging and Radiology, I had the opportunity to see the Virtual Cockpit in action. Cody Desper, one of our dedicated and highly skilled Lead Computed Tomography (CT) Technologists, was overseeing a CT scan at the Emily Couric Clinical Cancer Center from the Virtual Cockpit. Cody showed me that the technology allows him to focus solely on the technical procedure while engaging with a second technologist present at the cancer center. This ensures the technologist at the Virtual Cockpit can direct their full attention on the CT scan while the in-person technologist maintains a human connection with the patient. Pretty incredible, right?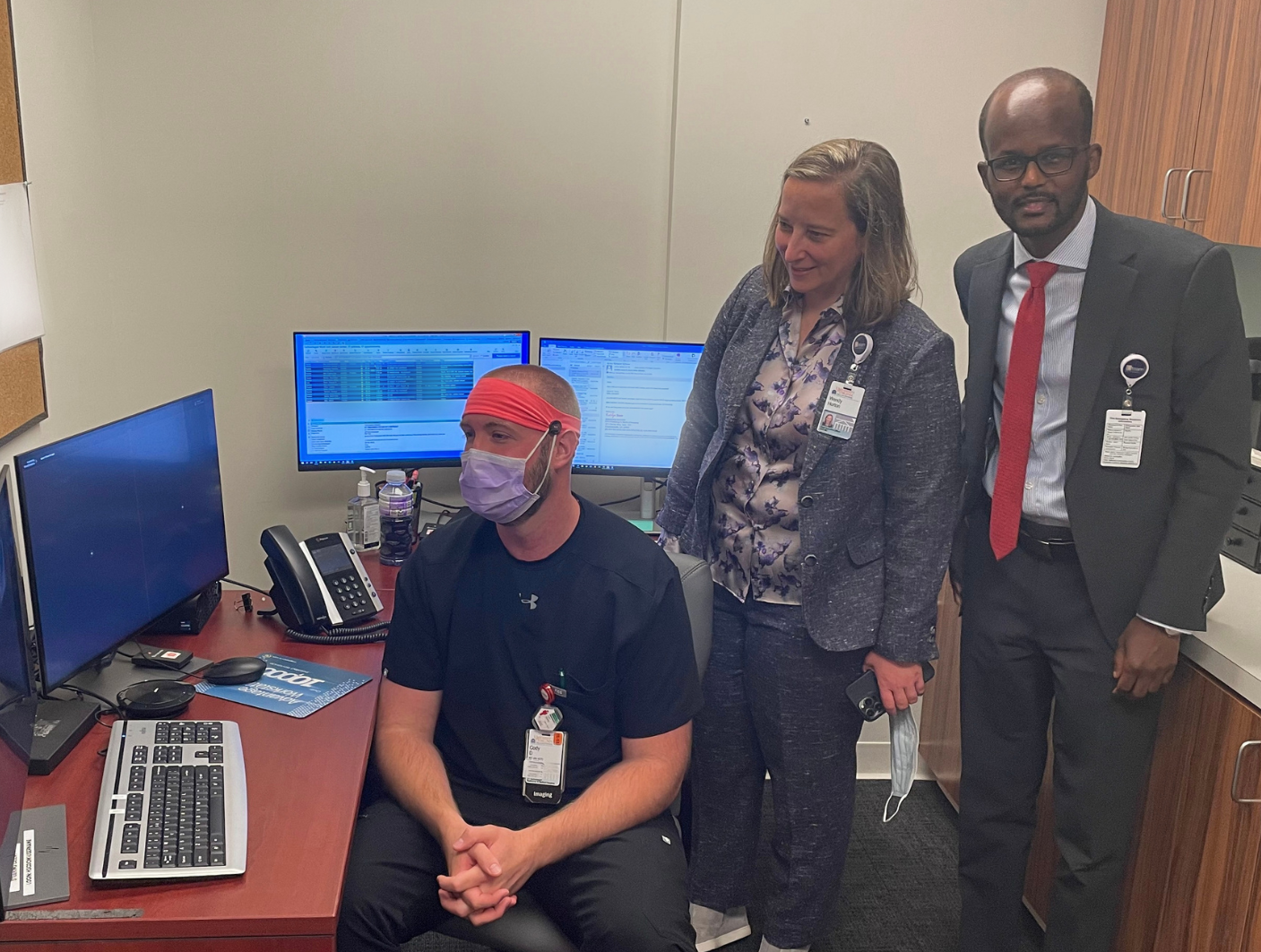 While Cody was only managing one CT scan during my visit, our virtual cockpit has the potential to facilitate up to three scans at a time. This solution addresses staffing concerns head-on, enabling other technologists like Cody to virtually be in multiple places at once, with only one in-person technologist required in each room.
We're still in the early days of implementation, but I want to give a huge shout-out to our Radiology and Medical Imaging Department, and everyone involved in this exciting project. As UVA Health trains more team members on the syngo Virtual Cockpit for CT and other service areas like MRI, we are incredibly excited to witness the variety of ways this technology will improve our services while providing staffing solutions. In short, it's a win-win for our team members and our patients at UVA Health.
The Virtual Cockpit deployment is a prime example of reimagining how we deliver care by innovating and embracing new technologies to achieve remarkable results at UVA Health. I'd love to hear your insights and ideas about other ways we can continue to strengthen our foundation through innovations at UVA Health via the Be Heard Suggestion Box.
Take care and be well,
Wendy