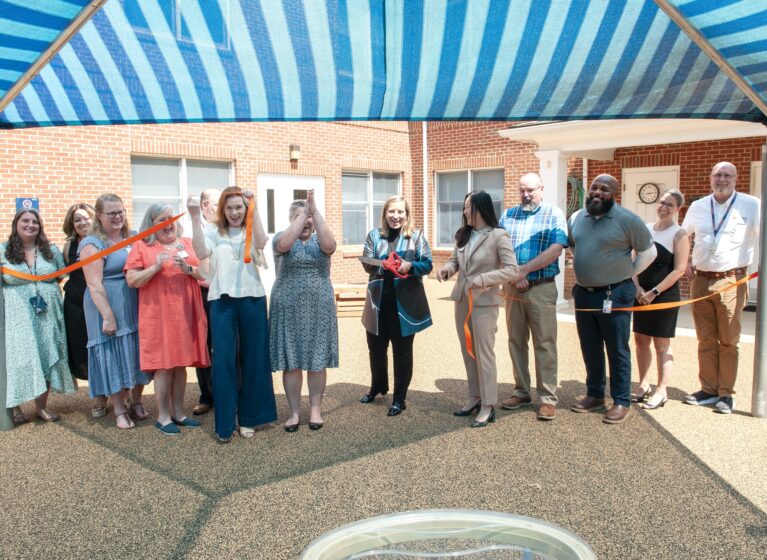 In February, I discussed several investments we were making aimed at making UVA Health a best place to work and enhancing our team members' work-life balance. I am delighted to share another initiative has become a reality. The renovations to expand capacity at the Malcolm Cole Child Care Center have been completed!
To address the childcare needs of our working parents we have expanded the center by adding 11 infant care spaces, a move that has already begun to help alleviate the long waitlist for infant care. This means that more of our hardworking parents will now have peace of mind, knowing their infants are in the caring hands of this wonderful childcare center.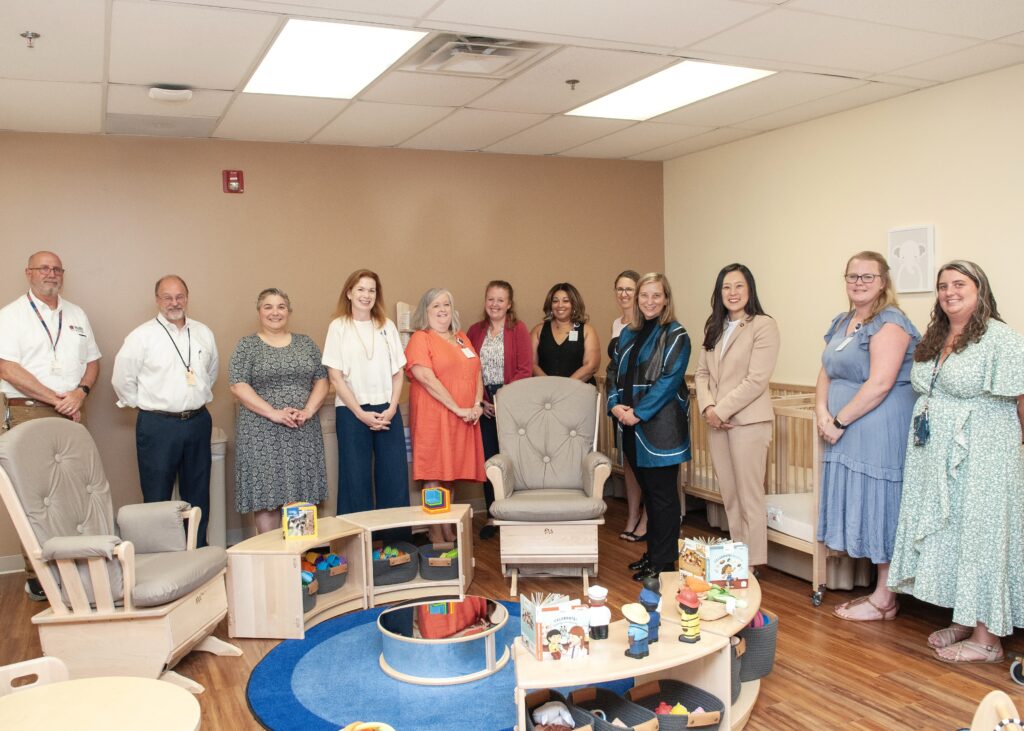 In addition, we renovated the toddler playground to provide a safe and enjoyable space for our community's toddlers to engage in outdoor activities centered around organic child-led play. Play is such an essential part of a child's development, and now our little ones have an improved environment to grow and explore. The new playground is already a big hit amongst our smallest UVA family members!
I want to express my heartfelt gratitude to several individuals and teams who played a crucial role in making these projects a reality. First and foremost, a big thank you goes to Nic Miceli, Program Lead in Family Services, who led the way in spearheading and overseeing the day-to-day operations. She also organized a recent lovely ribbon-cutting event where we celebrated the new playground and infant room.
I also want to acknowledge the guidance and support we received from the Bright Horizons team, who manage two UVA-affiliated childcare centers, including the Malcolm Cole Child Care Center. Their expertise in licensing and equipment purchases has helped us grow our program and provide the best possible care for our team members' children.
Of course, none of the work would have been possible without the incredible effort put forth by our UVA Health Facilities Management (FM) team. They worked determinedly to complete the renovations, and I've heard the kids — along with a few of their dads — loved watching the FM team hard at work, updating their center. I'd like to specifically acknowledge Will Schnorr, Associate Director of the Health System Physical Plant (HSPP); John Hennis, Construction Project Manager; Gary Allen, Zone Manager; Cameron Ratliff, Associate Director for Utility Systems Distribution; Corey Jones, Utilities Manager; Zeljko Bajs, Zone Maintenance Supervisor; Richard Hopkins, Associate Director of Grounds; and Kevin Fox, Director, Facilities Planning and Capital Development, UVA Medical Center.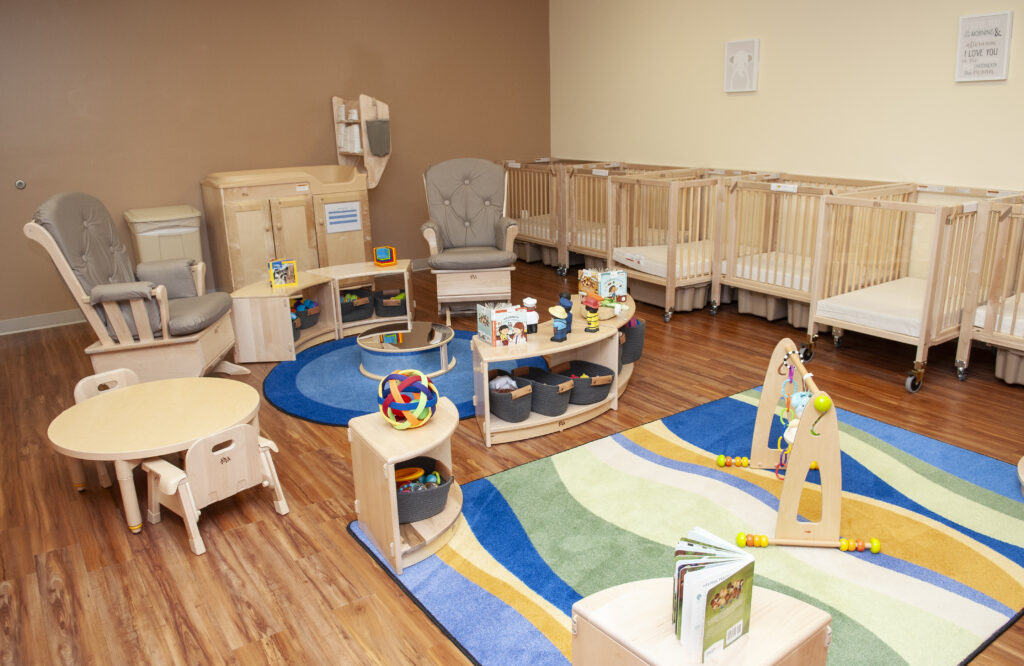 New Malcolm Cole Childcare Center Infant Room
We are delighted the expanded space for infants and the new play area will bring greater peace of mind to more of our working parents. We also realize there is still a substantial demand for childcare. Rest assured, UVA Health is actively working on ways to meet this need, and our dedication to supporting our team members' work-life balance goes beyond this one fantastic improvement.
More exciting updates are already in the pipeline, and I can't wait to share them with you. Creating a positive work environment is essential for everyone, and we are dedicated to making UVA Health a best place to work.
Share your experiences or ideas with me about making UVA Health a best place to work through the Be Heard Suggestion Box.
Take care and be well,
Wendy