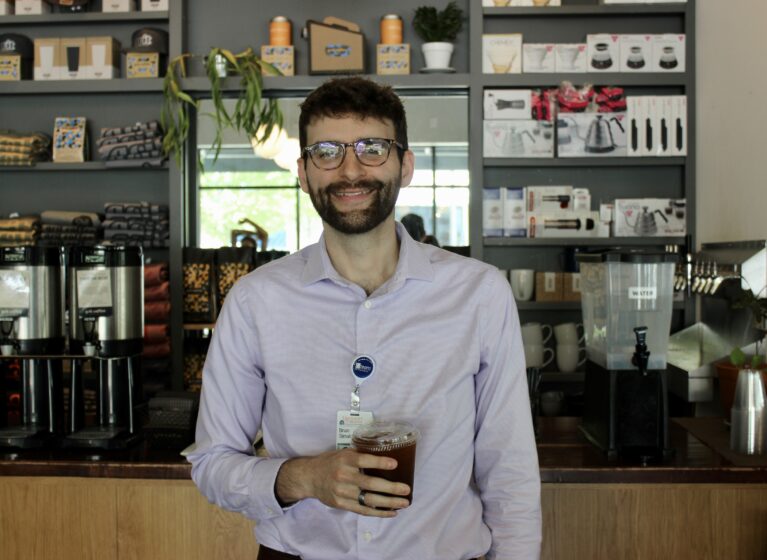 Rewards & Recognition ties to our strategic plan to be the Best Place to Work. We strive to serve our team members, ensure they are appreciated and are proud of their work and workplace. We celebrate milestones and achievements to foster and promote organizational pride in an inclusive, fun place to work. We also offer amazing programs and benefits just for being part of our team here at UVA Health. It can sometimes be easy to miss out on the fantastic perks and discounts that come with being a part of our wonderful organization.
I was curious to hear from team members what their favorite perks are and it made me realize that not everyone is aware of all the great programs and discounts we have available by being a UVA Health team member. So, let me shine a spotlight on a few of the lesser-known perks that you can start taking advantage of today!
The UVA Discount Program and Hoos Well Program are two of my favorite programs that not everyone knows about at UVA Health. The discount program is designed to provide you and your family with special discount offers from local and nationwide businesses. All you need to do is present your UVA ID badge before making a purchase at participating vendors. It's that simple! Here are a few of my favorite parts of the discount program:
Supports Local Businesses: You know what's even sweeter than getting a 50-cent discount every time you visit Grit Coffee, supporting a local business! Buying at Charlottesville favorites like New Dominion Bookshop and alumni-founded establishments like Grit while taking advantage of your UVA Health discount is a win-win for our UVA family.
Discounts When It Matters Most: When it comes to significant expenses, a good discount can make a world of difference. As a UVA Health employee, you have access to discounts on housing, childcare, hotels and travel, financial assistance, and more. I've been told our team members particularly love the apartment housing discounts, like Stone Creek Village Apartments offering $50 off your monthly rent for the first year you live there.
Gives Our Team Members an Excuse to Treat Themselves: On your next day off, explore the discount page for inspiration on fun activities around town. You could visit Monticello (now offering completely free admission for all UVA Health employees), enjoy a relaxing day at a local winery, or indulge in a little shopping, all at a discounted price. Even if a vendor isn't listed on the UVA Discount Program website, don't hesitate to ask if they offer discounts to UVA Health employees. You might stumble upon some hidden gems! For example, one team member mentioned to me that several shops in Barracks Road have generous discounts of 15% to 20% off for UVA Health staff.
Beyond discounts, did you know you can earn rewards while prioritizing your well-being by taking part in the Hoos Well Program? Being in healthcare, we all know that taking care of our health is essential, and the Hoos Well Program was developed to support you on that journey. If you're enrolled in the UVA Health Plan or UPG Anthem Health Plan, you can earn up to $500 in rewards by participating in various healthy activities and fun challenges. In fact, if you aren't already a participant, you can earn $10, just by creating an account! The best part is you can start taking advantage of these programs today.
Thank you for all the amazing things you do that collectively make UVA Health a great workplace for all of us.
What is your favorite perk? It might brighten someone's day! Share in the comment section below.
Take care and be well,
Wendy
Thanks for telling me these special discounts. I do shop at some of these places. Thanks again!.