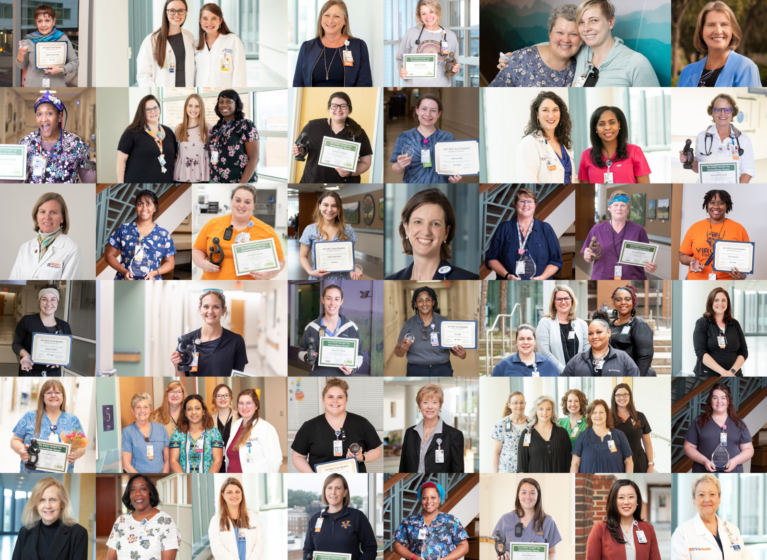 September is Women in Medicine Month, a time to recognize and honor the remarkable achievements of women in the field of medicine, shine a light on the critical issues affecting women's health, and acknowledge their vital roles in healthcare. At UVA Health, we are embracing the theme of "Celebrating Women in Medicine: Bold Thinkers, Courageous Innovators." Throughout September, our social media channels and platforms like Connect are sharing the inspiring stories behind our female team members' contributions to the field of medicine. While I can't possibly highlight every photo, name, and story, for a moment, let's zoom out and appreciate the profound influence women have within our medical center and beyond:
Our Workforce: Women make up 75% of our workforce in the medical center, in line with industry standards. Without women in medicine, hospitals across the United States would lose approximately 4.5 million invaluable members of their workforce.
The Future of Medicine: In our current Graduate Medical Education (GME) training programs, women constitute around 46% of our Fellows and 50% of our Residents. As we plan for the future, our commitment is to align the composition of our medical center's team with the diversity of the patients they care for.
Executive Leadership: Our executive-level leadership in the medical center is an admirable 54% female, surpassing the current healthcare industry median. Our leaders offer valuable expert insights and diverse perspectives that guide our mission and vision for UVA Health.
Recognitions and Awards: Since the start of 2023, 12 of the 16 recipients of the Daisy Award have been women, along with half of our BEE award honorees. These accolades acknowledge their feats of extraordinary care, commitment to doing what's right, and support for their fellow team members.
Nursing Excellence: All four recipients of the 2023 Nursing Assistants of the Year award, nominated for their commitment to ethical and empathetic care, were women.
These statistics represent the multitude of female bold thinkers and courageous innovators who are driving positive change in healthcare. But I'd love for you to help me share the stories behind these numbers. If you have a female team member who embodies our Women in Medicine Month theme, shout them out in the comments below. Your acknowledgment can be a powerful source of encouragement.
Let's continue to support, learn from, and amplify the voices of the incredible women who make UVA Health University Medical Center the best place for our patients and team members of all genders.
Take care and be well,
Wendy