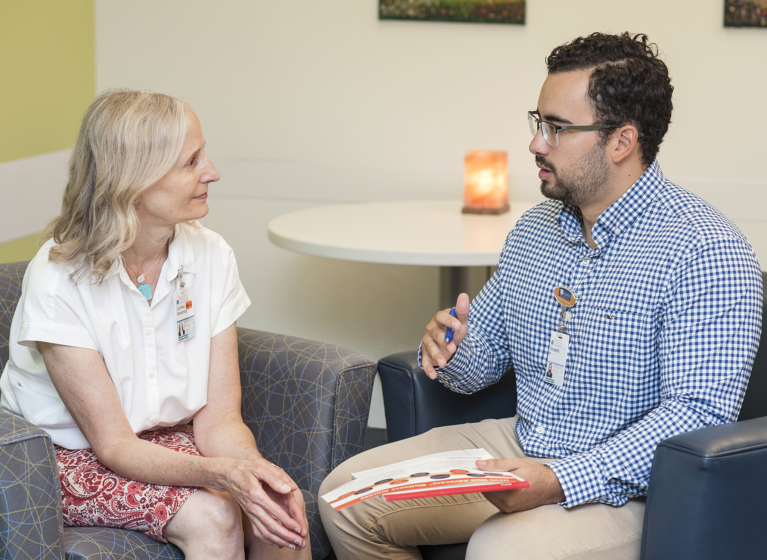 At UVA Health, our vision extends beyond providing exceptional medical care. We are also dedicated to being the best place to work. We want to support our team members in every way possible, and that includes helping you tackle life's challenges, like, for some of you, dealing with student loans.
One program that has the potential to be life-changing for those who qualify is the Public Service Loan Forgiveness (PSLF) program. Established by Congress in 2007, PSLF encourages public service employment by forgiving the remaining balance on your eligible federal student loans after 10 years of full-time service with a qualifying employer. Our goal is to make sure that all eligible UVA Health team members have the information and support they need to make the most of this opportunity.
Here's how the UVA Human Resources (UVAHR) department can give you a hand with applying for the PSLF program:
Understanding the Basics: To be eligible for PSLF, you must hold one or more named Direct Federal Loans, complete 10 years of full-time service at the time of application and forgiveness, make at least 120 qualifying loan payments, and participate in either the standard loan repayment plan or an income-driven repayment plan.
Employer Confirmation: UVA is required to confirm your employment, including our Federal Employer Identification Number (FEIN/EIN) and address, your UVA employment start date, confirmation that you're working full-time (at least 40 hours a week), and that UVA is a government organization. You can grab a generic version of the required form on the PSLF website or generate it with your information on the StudentAid.gov website.
Submit for Employer Signature: Once your form is good to go, send it over to [email protected] to get your employer's signature.
Please keep in mind that PSLF is a federal program, and eligibility is not guaranteed. But the Department of Education has been working to clear up historical confusion and barriers, which means more forgiveness opportunities for our eligible team members.
In recent years, the UVAHR team has reached out to over 5,000 team members who have hit their 10-year mark, directing them to resources and fast-tracking service verification requests. The team has reviewed over 2,000 applications from our team members since the waiver began, with over half from the medical center! While most aspects of program eligibility have reverted to previous terms, the interest in PSLF is still strong, and we're here to help you figure out if you're eligible.
Our aim is to empower you to make informed decisions about your financial well-being. We believe that by offering guidance on programs like PSLF, we're contributing to the overall well-being of our dedicated team members.
Don't hesitate to reach out to UVAHR for any assistance or questions you might have about PSLF. While it might not apply to everyone, just think about the impact it can have on those who do qualify! If we can make a difference in a few team members' lives, it's worth it.
UVAHR has many more services to support our team members' financial well-being, as well as career development, life changes, and more. I encourage you to explore their website, to learn more about all the programs and services available to you.
Take care and be well,
Wendy