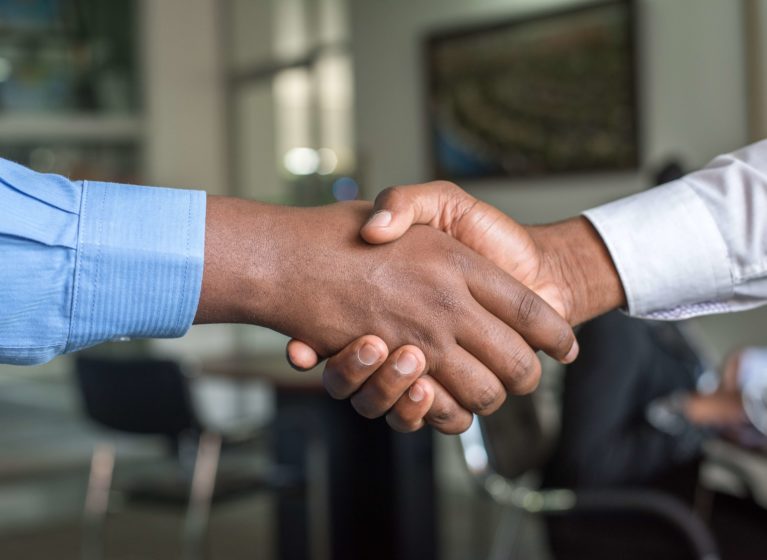 UVA Health is working closely with the International Rescue Committee (IRC) in Charlottesville to connect area refugees to open positions throughout our organization. It's a win-win for all involved. Not only does it help diversify our workforce — which makes our teams and the care we provide stronger — but it also helps our newest community members start growth-oriented careers in healthcare.
Earlier this spring, representatives from Peri-Operative Services, Patient Transportation, Welcome Team, Patient Friendly Services, and Phlebotomy attended an IRC meet-and-greet to discuss open roles on their teams. Several pre-interviewed interested candidates at the event and have since worked with the IRC to help them formally apply and then made job offers. From now on, our teams will proactively present open positions to each new group of refugees via their regular meetings with the IRC to support their resettlement. Positions include those that require less English proficiency, such as non-patient-facing roles, and those that need more, such as those we hire for as part of our new Earn While You Learn program.
Our Environmental Services (EVS) partner also does tremendous outreach like this in our community among our local refugee and immigrant community. They do a great job of helping those who require greater language skills to seek a job by providing them with English-as-a-Second-Language (ESL) courses before onboarding them. We hope to eventually replicate this model in-house to encourage more Earn While You Learn program applicants.
Career opportunities like those that UVA Health and our partners share with our new community members are life-changing. For example, in May, our EVS team hired 38 Afghan refugees. Many of these individuals were embedded with U.S. armed forces and held jobs from camp medic and translator to heavy equipment specialist and guard commander. Some were able to bring family members with them. Still, many others are working to provide the means to get those family members they had to leave behind to join them in Charlottesville.
I'm proud that UVA Health is helping these individuals rebuild their lives in the U.S. There are many more stories behind nearly every hire we make due to our connection with the local IRC. That's what being a good neighbor is all about and why I'm so proud of our teams leading these efforts.
Take care and be well!
Wendy