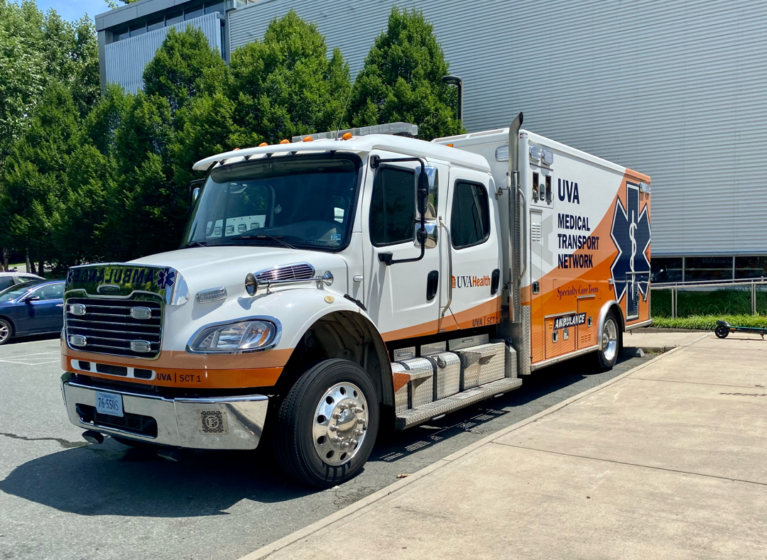 Hi team! I wanted to take a brief moment and share a few exciting updates from our Earn While You Learn (EWYL) program at the UVA Health Medical Center. It's been six months since the program started, and we're seeing some amazing progress.
Currently, we have four different tracks of the program underway: EMT, CNA, Pharmacy Technician, and Phlebotomy. Next to launch will be the Medical Assistant track which, like many of the other tracks, is made possible by our partnership with internal departments such as the Life Support Learning Center and the Staffing Resource Office, and community partners like PVCC and CATEC. We are casting our net widely to attract a range of talent from our area and train them for a variety of roles within our organization. As more people join and complete this program, our teams at the Medical Center will become better staffed, more diverse, and better equipped to care for our volume of patients.
Though many of our efforts have focused on recruiting for EWYL, we also have an opportunity to partner in career planning with area youth and young adults in our community. In recent weeks, a team from UVA Health traveled to the Boys and Girls Clubs of Orange, Virginia, and Charlottesville, Virginia, and visited with over 150 youth. This amazing team introduced the EWYL program as a gateway for young people to begin a career in healthcare after high school. From piloting Pegasus to caring for our littlest patients in the NICU, they encouraged youth to chase their dreams and consider a meaningful career at UVA Health.
I'm curious — do you have ideas of other groups in the area that should hear about the EWYL program? If so, drop me a line in the Be Heard Suggestion Box at the bottom of the blog's home page. Your commitment to our local community is one of my favorite parts of working at UVA Health, and I look forward to hearing your suggestions!
Take care and be well,
Wendy
PS — To learn more about the programs, visit the Earn While You Learn website. If you or someone you know is interested in this program, you can send them this form. Lastly, feel free to email the program's coordinator, Beth Mehring, at bethmehring@virginia.edu.