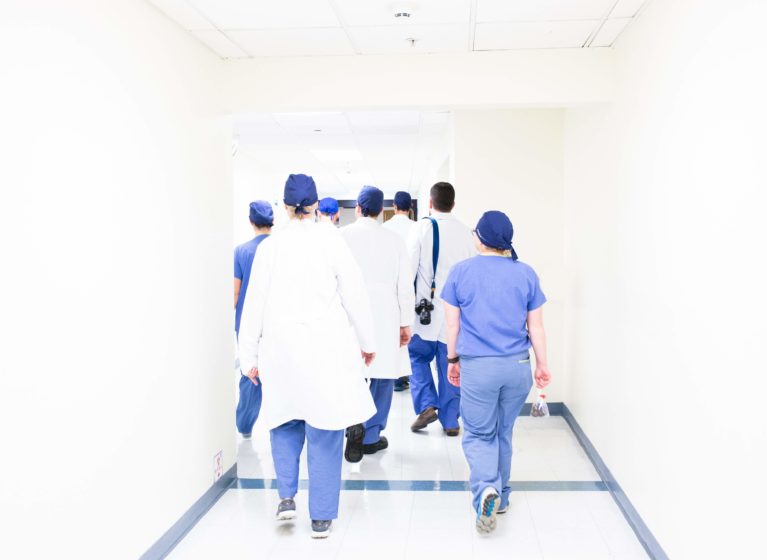 The holiday season is one of the busiest times of the year in healthcare. Our clinic appointments, procedures, and OR cases spike as patients rush to receive care before the end of the year amidst the holiday spirit and joy that's all around us.
While it can feel like much of the world is slowing down and taking time to reflect on the year, you are on your feet, ramping up, and caring for patients and their families. Day in and day out, and even more so during this busy season, you're giving your best to our patients and their families who rely on your lifesaving services.
To deliver on our promise to care for patients when we're at our busiest, we have to ensure that we're properly staffed to handle the work. On that note, I want to assure you that we're working hard to find solutions to continue supporting those with the highest workloads. We're steadfast in our determination to deliver creative solutions to address the nationwide healthcare staffing crisis. At UVA Health, I'm excited to share that some help is on the way.
For our ambulatory teams, over 40 new medical assistants from the Earn While You Learn program have been trained and are now supporting ambulatory teams— and 20 more are coming in February! To support our inpatient teams, we recently onboarded 13 new Certified Nurse Aides (CNAs) on units across the Medical Center, and in February, we'll welcome even more. Medical Assistants, CNAs, and Patient Care Techs are key contributors to our care teams as they perform a variety of direct patient care services, help patients recover during hospitalization, perform basic nursing skills, and more. Each important task they accomplish supports the well-being of our patients and helps share the workload amongst the care teams. Their support is crucial as we strive to better serve our patients and better support our team members.
Another form of support comes from an exciting new program called the Mobility Pilot. This innovative program is training UVA Kinesiology students to assist our care teams with getting patients up and moving soon after treatment. Early mobilization has shown to help patients regain their energy and strength and confidence in their abilities, and can ultimately lead to an earlier discharge. The Mobility Pilot is a creative attempt to give our care teams dedicated support to help patients along their recovery journeys, freeing up time and resources that their colleagues can spend working with other patients and on other needs around their unit.
All of these efforts are coming together to help address our workforce needs. As we continue to roll out the new strategic plan and think creatively about solving issues, more exciting announcements of this nature will be on their way. In the meantime, always feel free to drop me a line through the Be Heard Suggestion Box to check in and share your ideas or suggestions.
Take care and be well,
Wendy