During a recent Be Heard Breakfast, we came up with the idea to periodically feature our teams in Vision and Voice to get to know one another's roles better. By better understanding each other's roles, we might uncover fresh possibilities for improving collaboration and systemwide processes.
I thought we'd kick things off with a department that plays a part in approximately 70 percent of all healthcare decisions at UVA Health, the Department of Pathology and Medical Laboratories!
The department is made up of nearly 300 of our team members who provide the bulk of diagnostic laboratory services at UVA Health, spanning Anatomic Pathology, Laboratory Medicine, and Transfusion Medicine. Their impact includes providing 24/7 availability for routine testing and consultation and conducting over 1,200 types of tests for our patients.
With a hand in so many of our care efforts at UVA Health, the team is constantly looking for ways to improve their efforts to support patients and team members. Recently, this has included initiatives like adopting new technologies to enhance cancer diagnostics, expedite infectious disease testing, and streamline sample processing. These initiatives highlight the team's dedication to leveraging cutting-edge technologies and advanced diagnostic approaches to enhance patient care across every corner of UVA Health.
The Department of Pathology and Medical Laboratories' reach across the health system captures why working as one UVA Health team is so pivotal to clinical outcomes, efficiency, and patient satisfaction. I don't know what we'd do without this important arm of the medical center and I'm so grateful to their dedication to accurate diagnostics and advancing medical care. Check out the video to meet the faces behind our UVA Labs and learn more about this incredible team!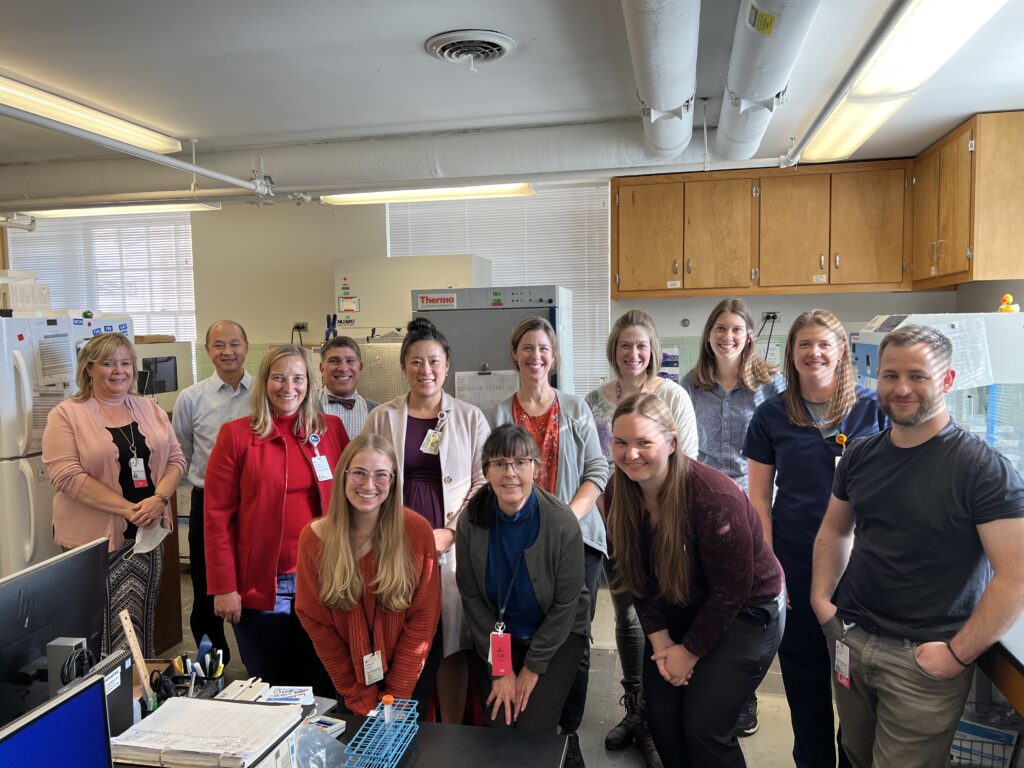 Which UVA Health team should I feature next? Let me know and share your ideas for how we can work better as one UVA Health team through the Be Heard Suggestion Box!
Take care and be well,
Wendy