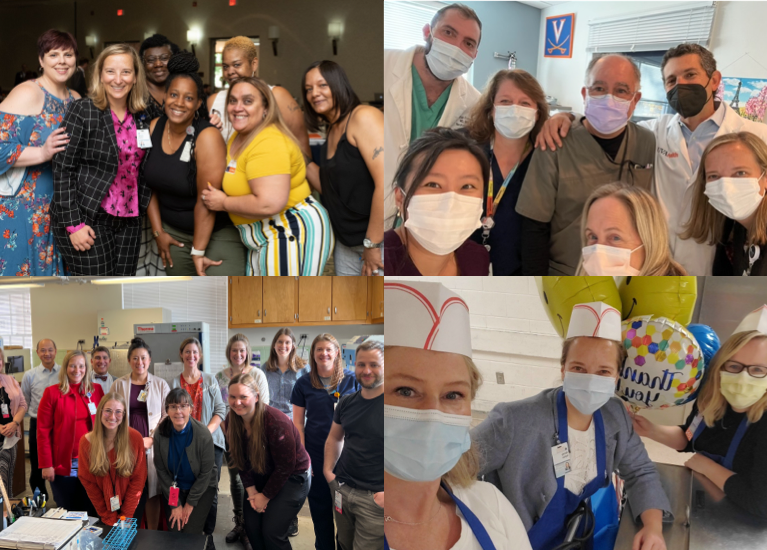 When I set out to begin Vision and Voice, my goal was to celebrate the incredible work of our team members here at UVA Health and prioritize open communication across our organization. With that goal in mind, each week I try to ensure that my posts introduce new ways of thinking about our work, celebrate colleagues from across the Medical Center, and elevate the voices of our team members.
I must say— you make writing this blog easy. I'm never pressed for inspiration when I think of all the unbelievable ways you care for your patients, your colleagues, and our community every single day. Whether through joyful seasons or through difficulty, you keep showing up where it matters and bring your best every day.
While attending our recent UVA Health Town Hall, it struck me how many great accomplishments, challenges, new ideas, and milestones were packed into 2022— what a year! We've learned so much, celebrated our wins, and faced adversity together, always united as one team.
As the year comes to a close, I just want to say thank you and that I'm so proud of:
— and countless others who make us the best we can be!
You should all be deeply proud of what you've accomplished this year. If you haven't already, I encourage you to watch the recording of the UVA Health Town Hall and reflect on your many accomplishments that made 2022 a year to remember. Whether you just joined UVA Health, or you've been a team member for decades, all of YOU are the reason we can continue to transform health and inspire hope for all Virginians and beyond.
Take care, be well, and Happy Holidays!
Wendy